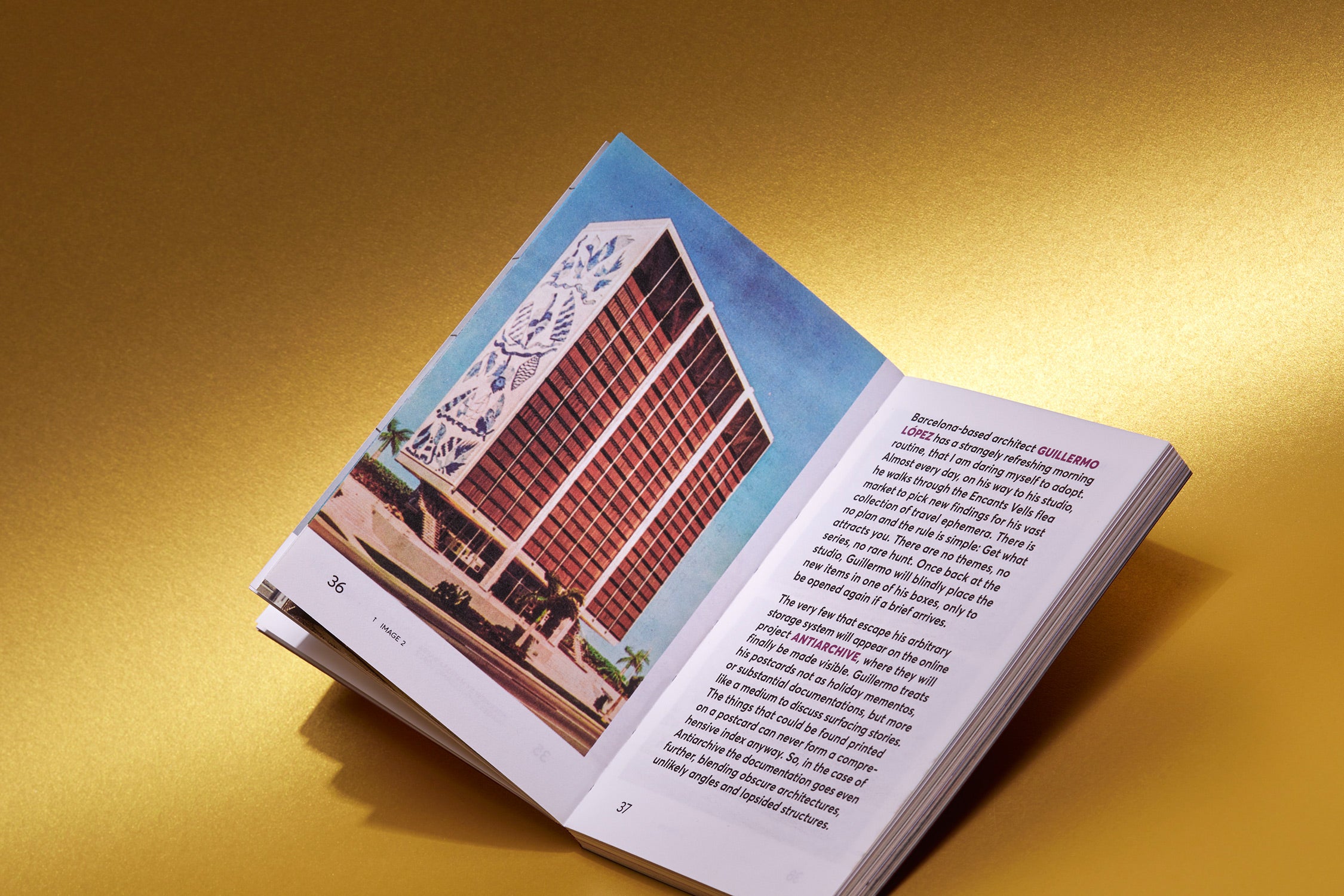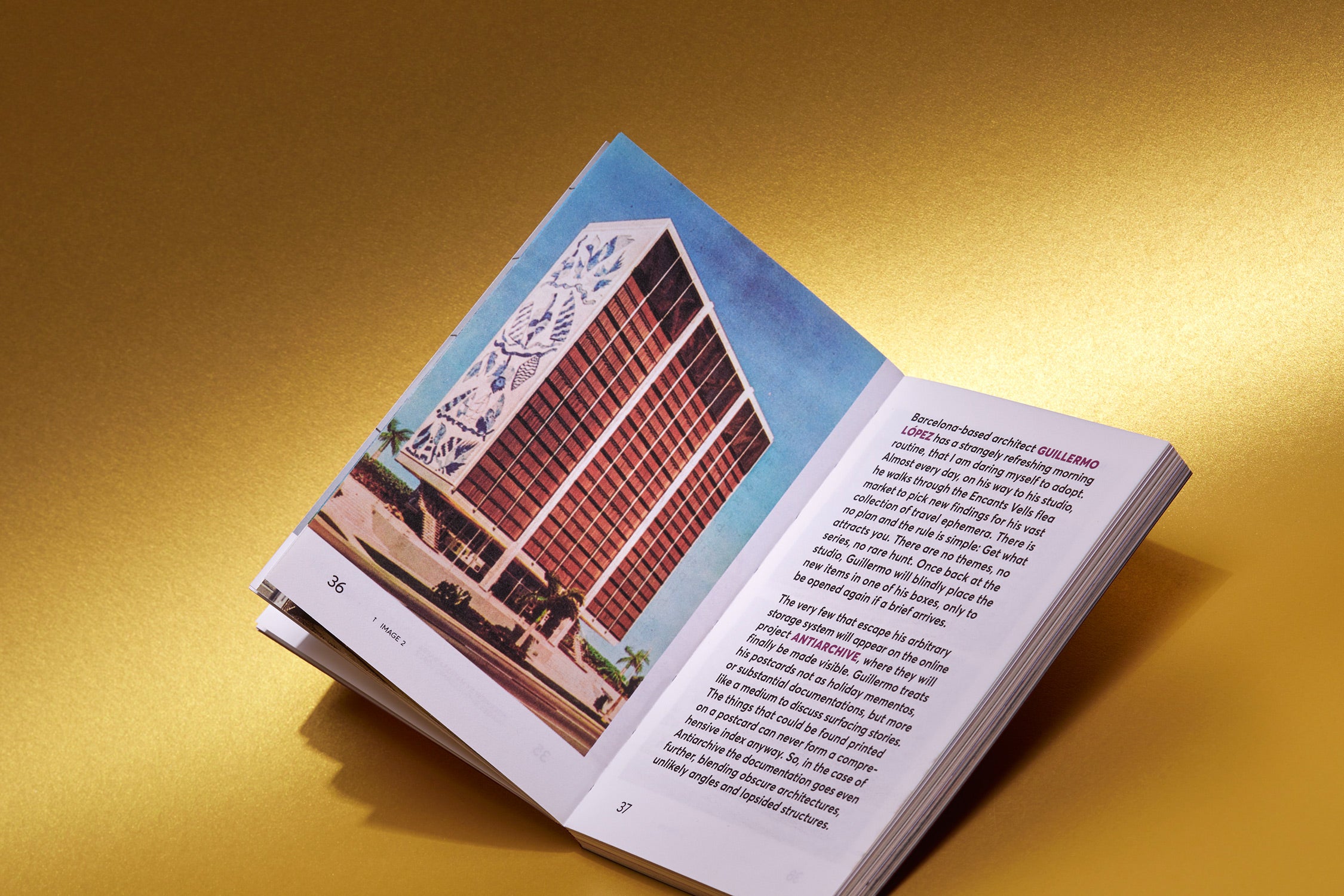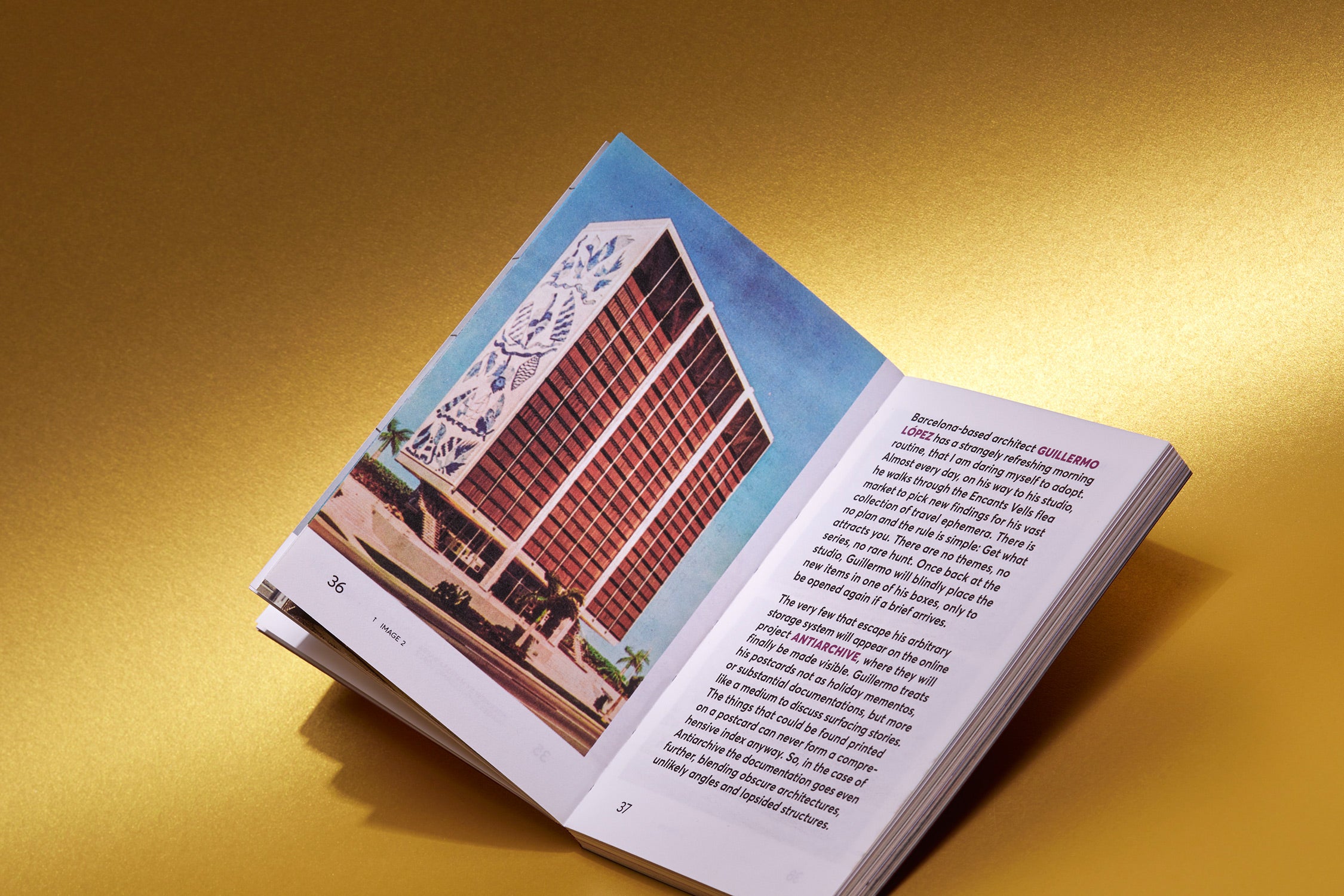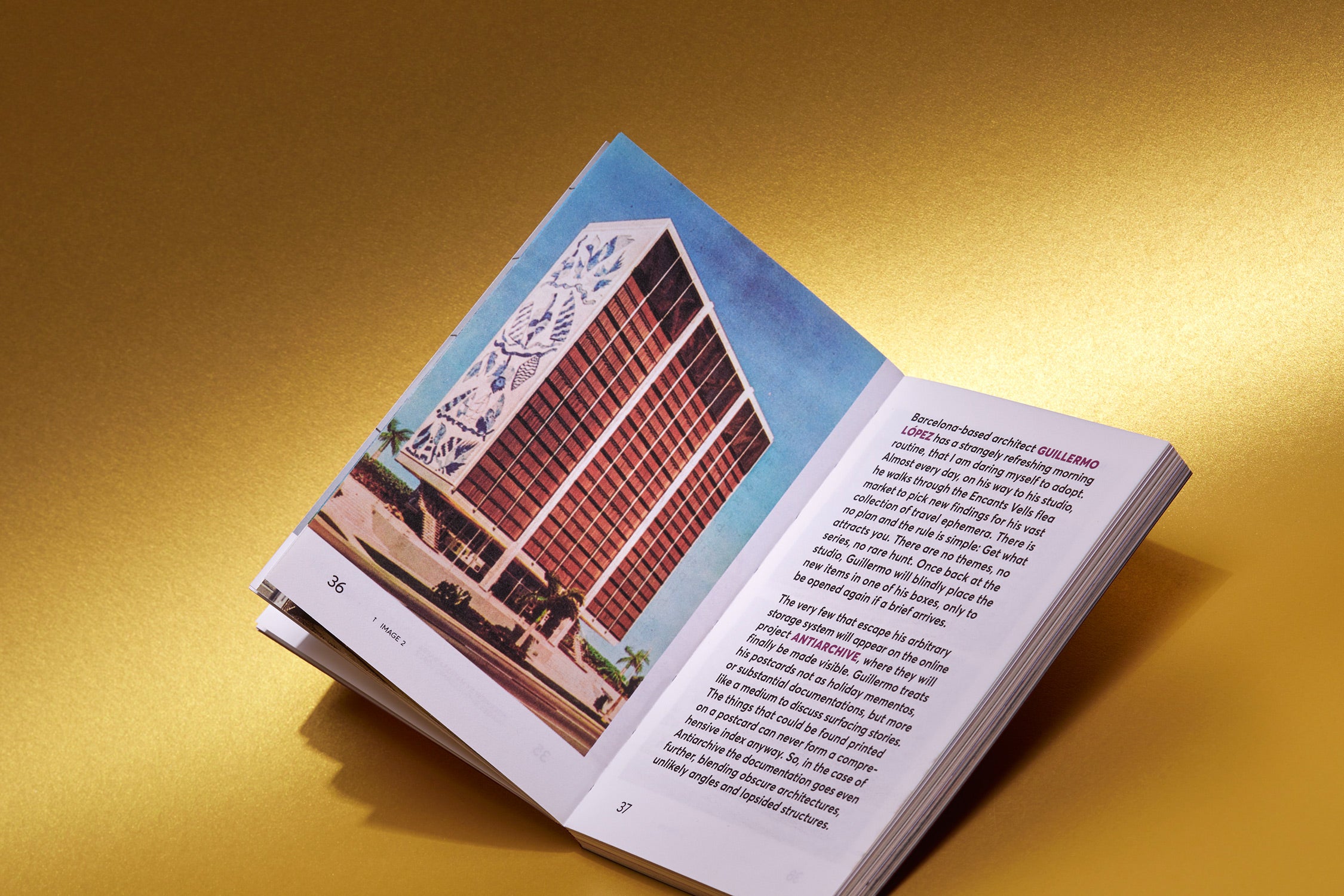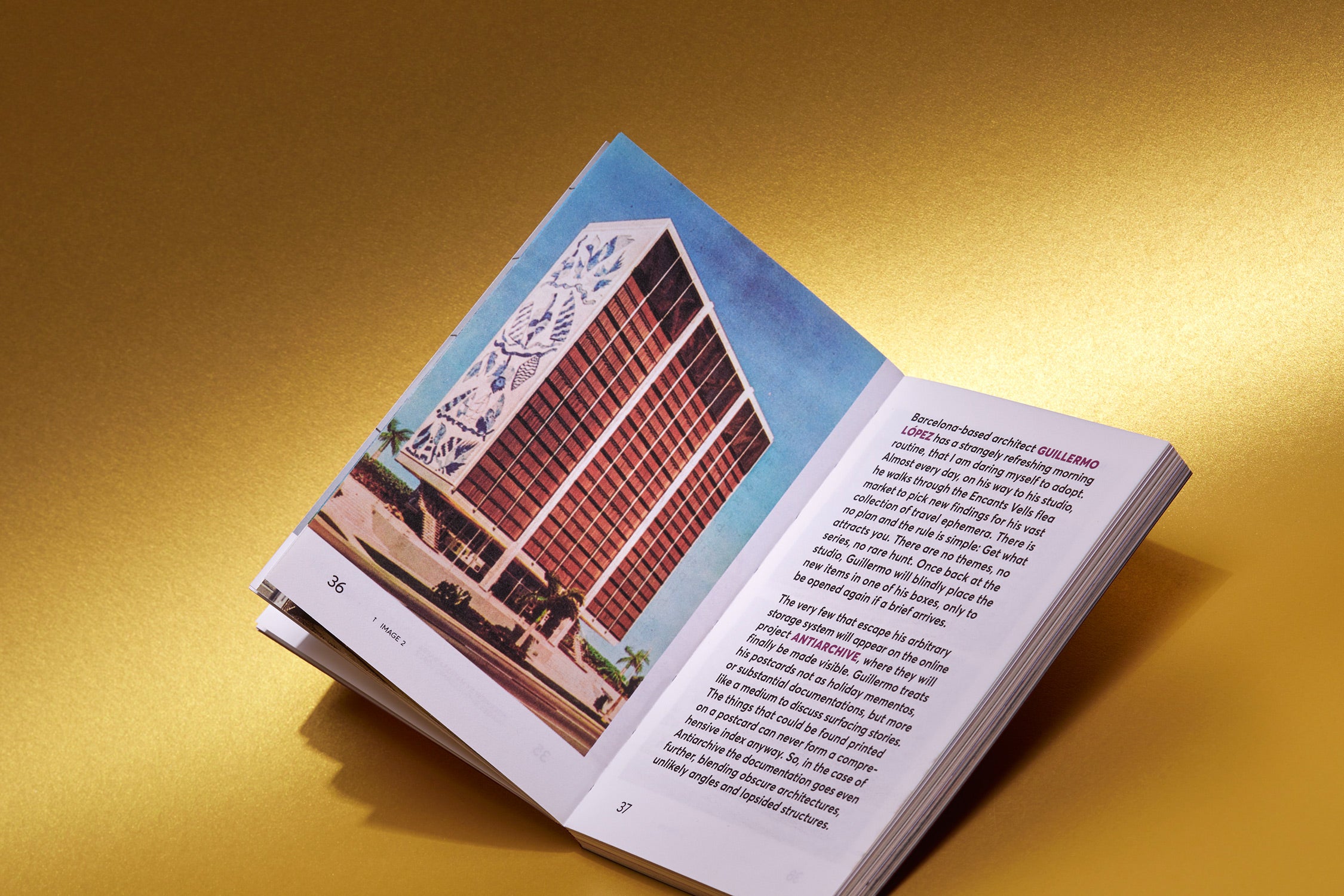 ISSUE 04
Travel without traveling. This magazine came out from the urge to create a vehicle for just that. As an unfortunate surprise, that became even more relevant during Covid-19 days. Instead of designing maps of routes, we now count walking distances, to see who are we allowed to see. With this issue, we rethought walking, the hotel, online meetings and telepathy. Sometimes, the experience of reading a text about a city can be more enlightening than an actual visit. And a city's image can be more rewarding.
Issue 4 takes you to BUDAPEST – VILNIUS – ALGIERS – KUWAIT – ATHENS – LISBON – VIENNA – BUENOS AIRES – ANAFI – NEW YORK   
COME WANDER WITH US!
Atlas of Architectural Clichés
Antiarchive, an unpredictable collection of postcards documenting obscure architectures.
At First, I saw a Very Big City
Revisiting long-forgotten mediumistic travels reporting on never-visited cities. 
Devices of Lodging
A brief history of escapism and traveling to the exotic south in elegance.
The Athenian Kiosk 
Defining a street structure that defies categorization and doesn't conform to a stylistic canon.
Phantom Limb
Lisbon's silent transformation, unfolding by walking back n' forth in time.
You Are Now Waiting
A reflection on the notion of space and rejected normalities, from the comfort of our screen.
Crème de la Crème
Home to an amalgam of styles, Buenos Aires an almost a different city at every turn.
–
Watch Stack Magazines video review for this issue.