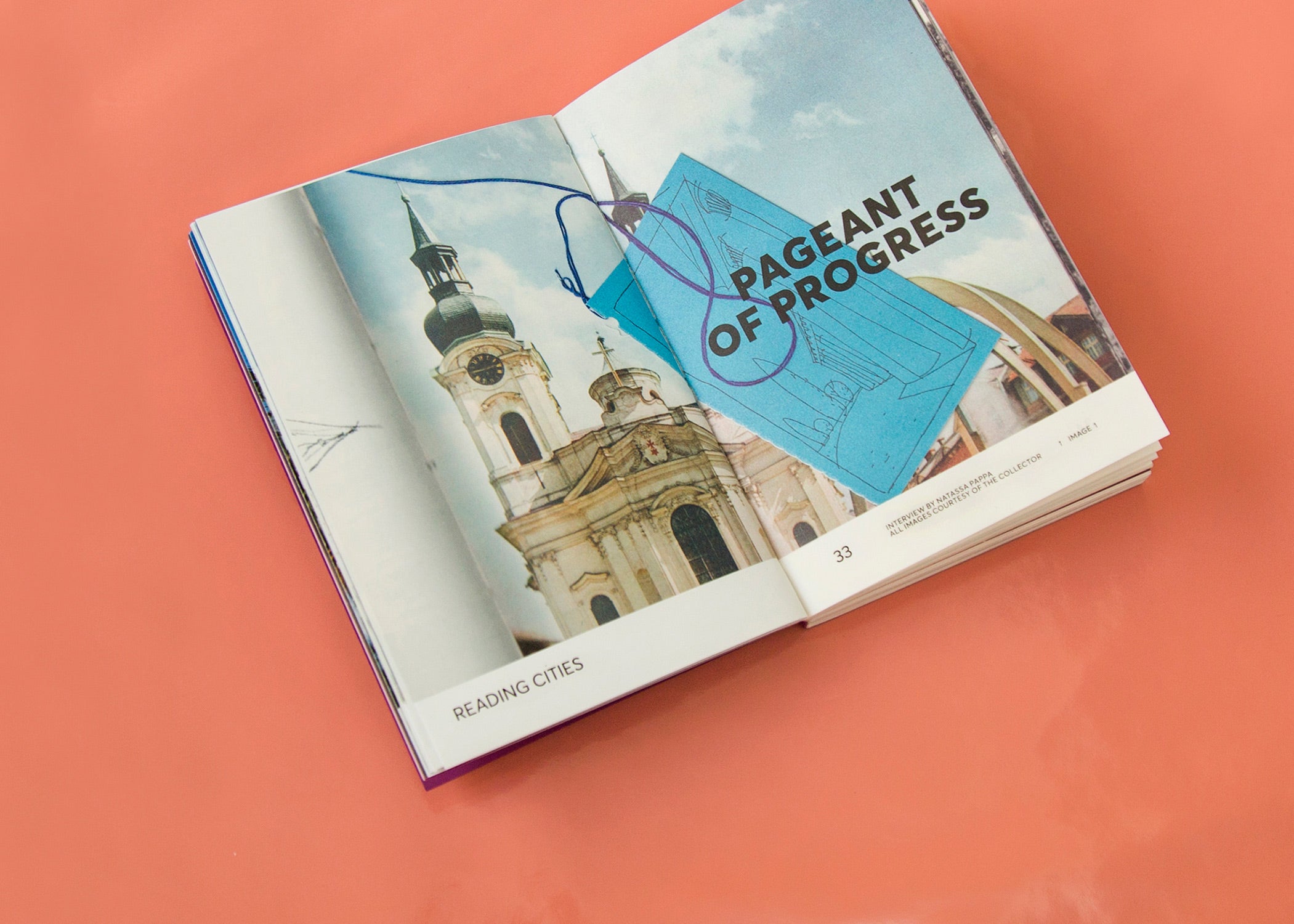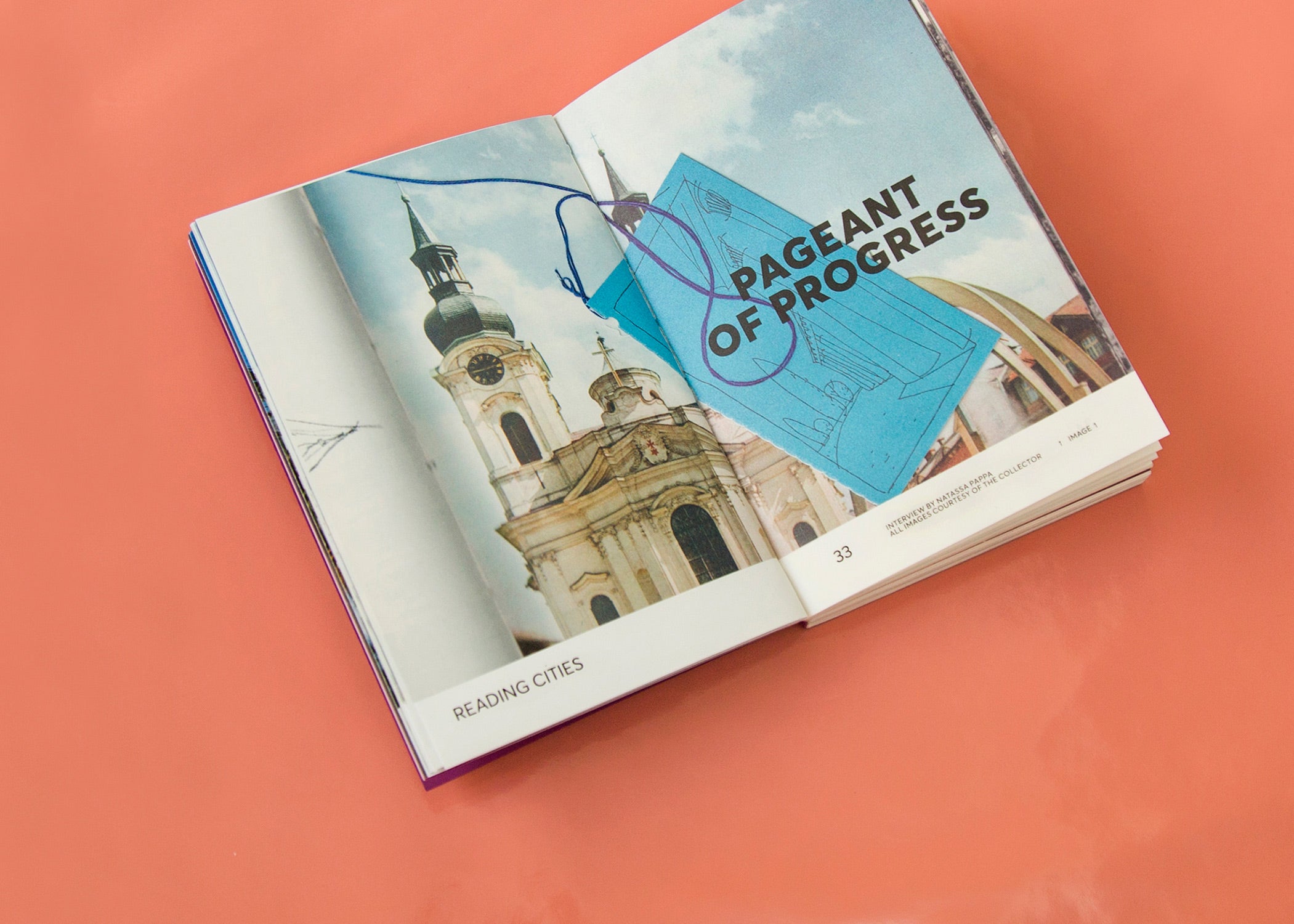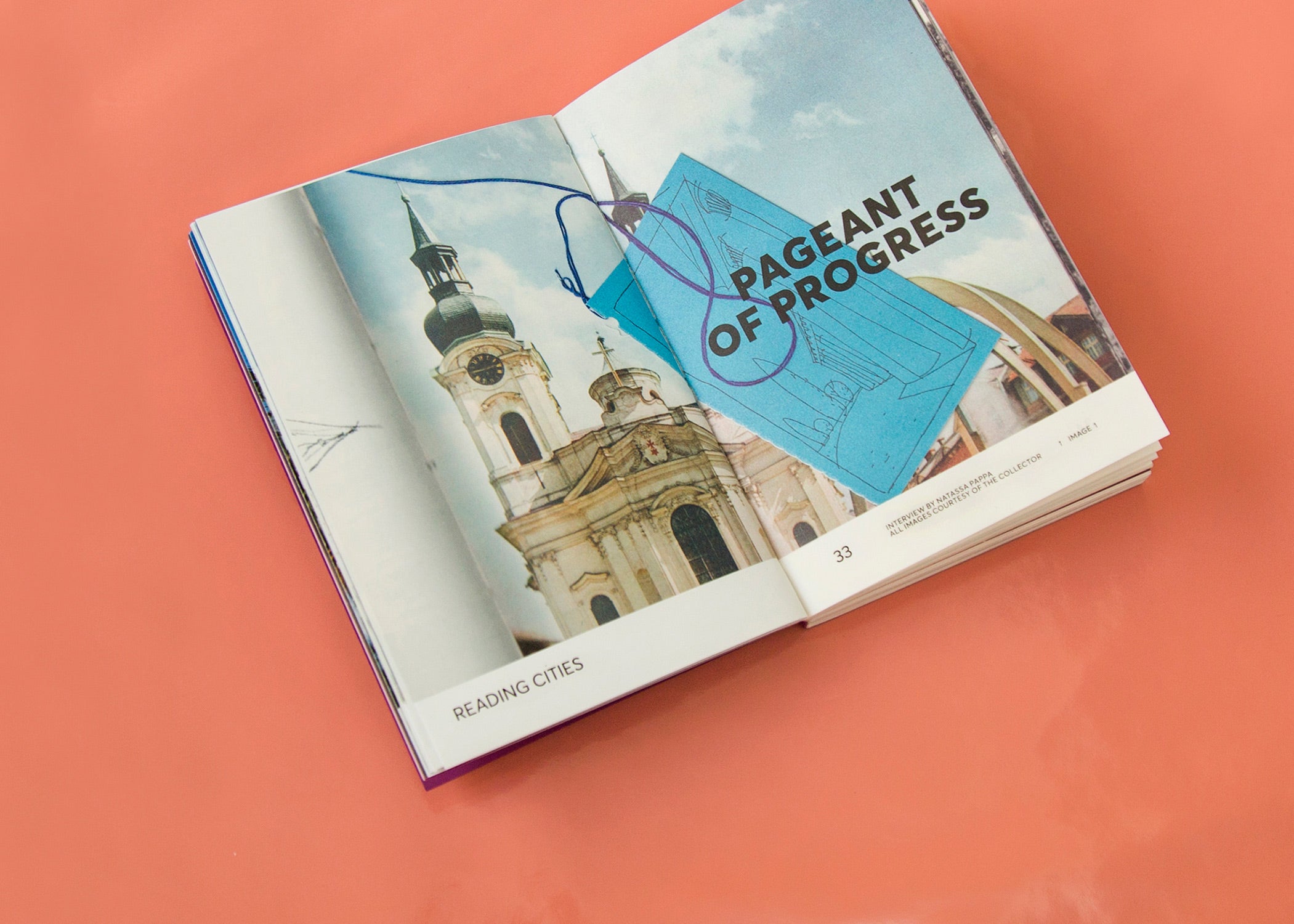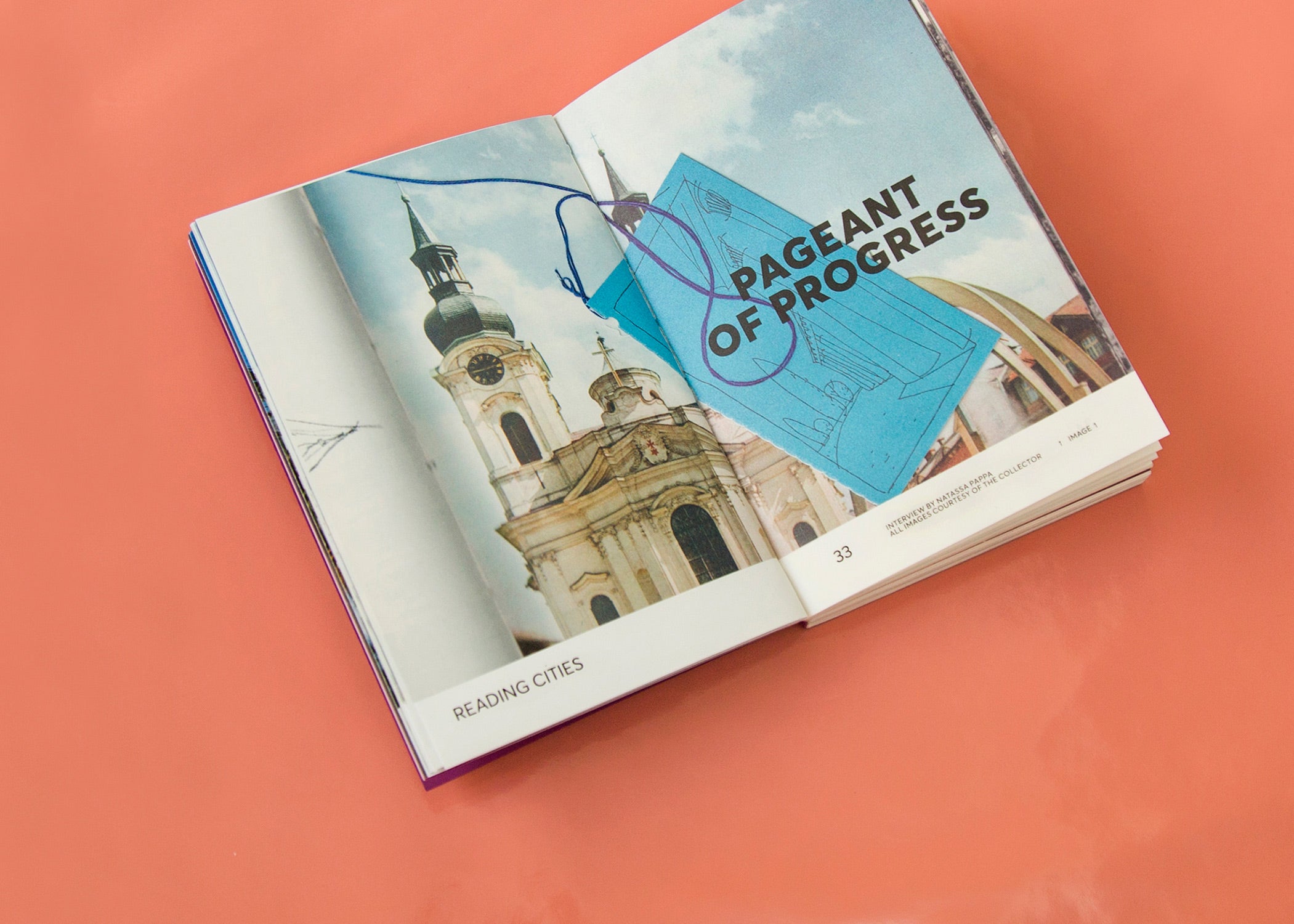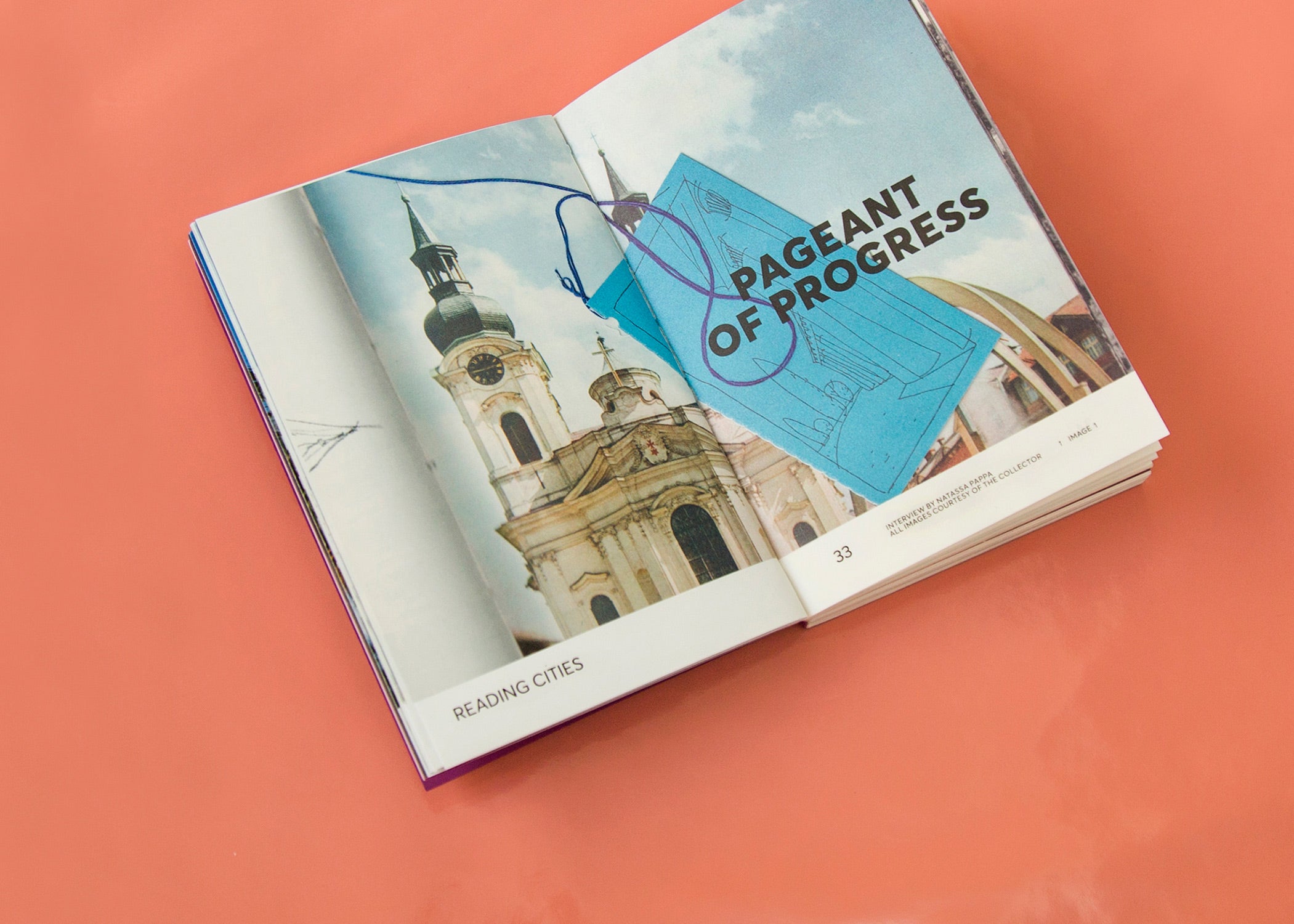 ISSUE 02
Desired Landscapes brings together creatives, writers, tour guides, the people who write the stories of today's cities, to share their most unique and personal findings. Here's what we found: a postcard moment cannot be fully replicated, and iconic imageries are just the starting point of a journey. After all, destinations are plain images waiting to be transformed through one's experiences.

Issue 2 takes you to GRANDE MOTTE – PISA – KUWAIT – BERLIN – ZURICH – ATHENS – SOUR LAKE – CONCRETE ISLAND – ALEXANDRIA – HONG KONG – BARCELONA – FLORENCE

COME WANDER WITH US!
Pageant of Progress   The role of guidebooks in constructing the history of cities, through Andrew Purcell's exclusive collection. 
Zurich, city guide   A quasi-travel guide of Zurich, an invitation to wander on memory threads.
Wishing for a modern house   Tracing the history of "tama", a votive offering to obtain a new home, to portray the image of the Athenian house.
Capital Petrolera   Exploring off-the-tourist-radar Capital Petrolera, an Ecuadorian city built on promises of wealth from oil exploitation. 
Codes of Navigation   Alternative codes of navigation in Rotterdam, attempting to escape the automated and monotonous experience of a Google Maps trajectory.
Neon Streetscape   A reflection of west in east, through fluctuating neon lights, in Hong Kong. 
Walden 7   An inception tour around Ricardo's Boffil's Walden 7 in Barcelona.
–
Listen to our editor at Stack Magazines just before printing this issue