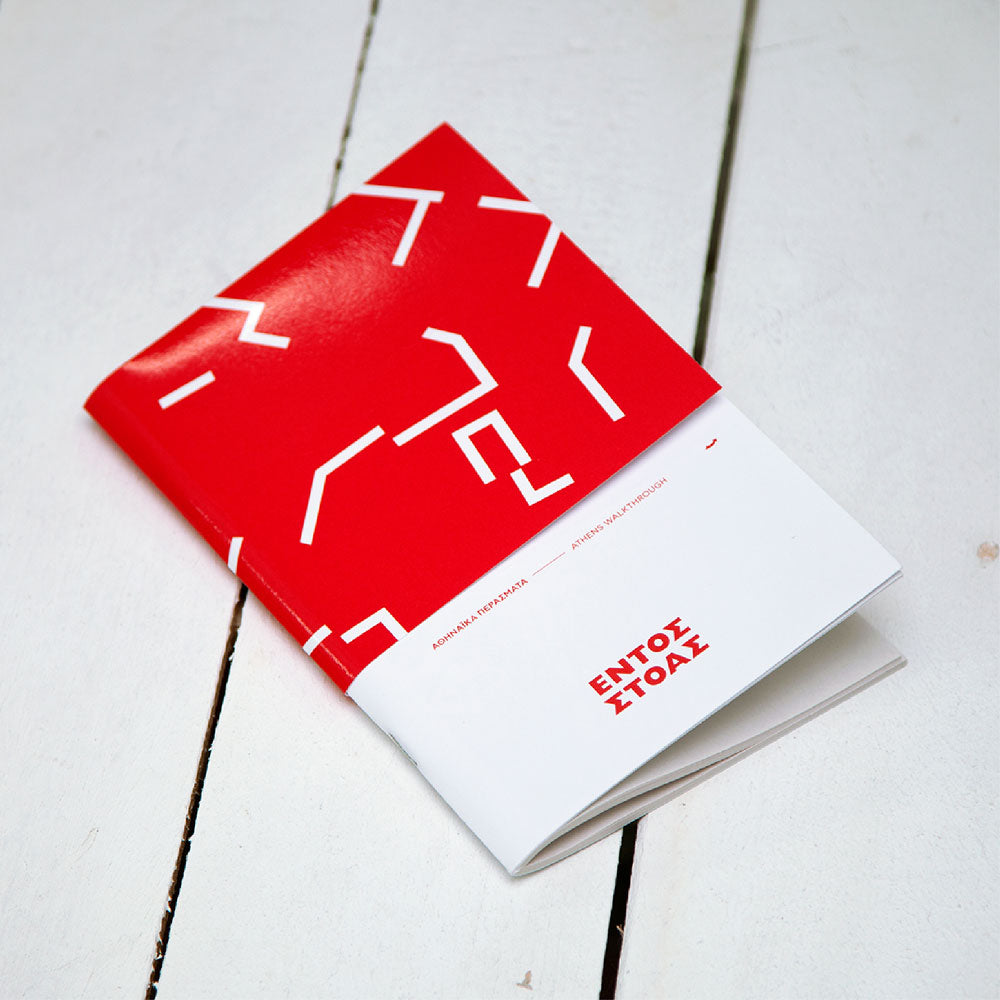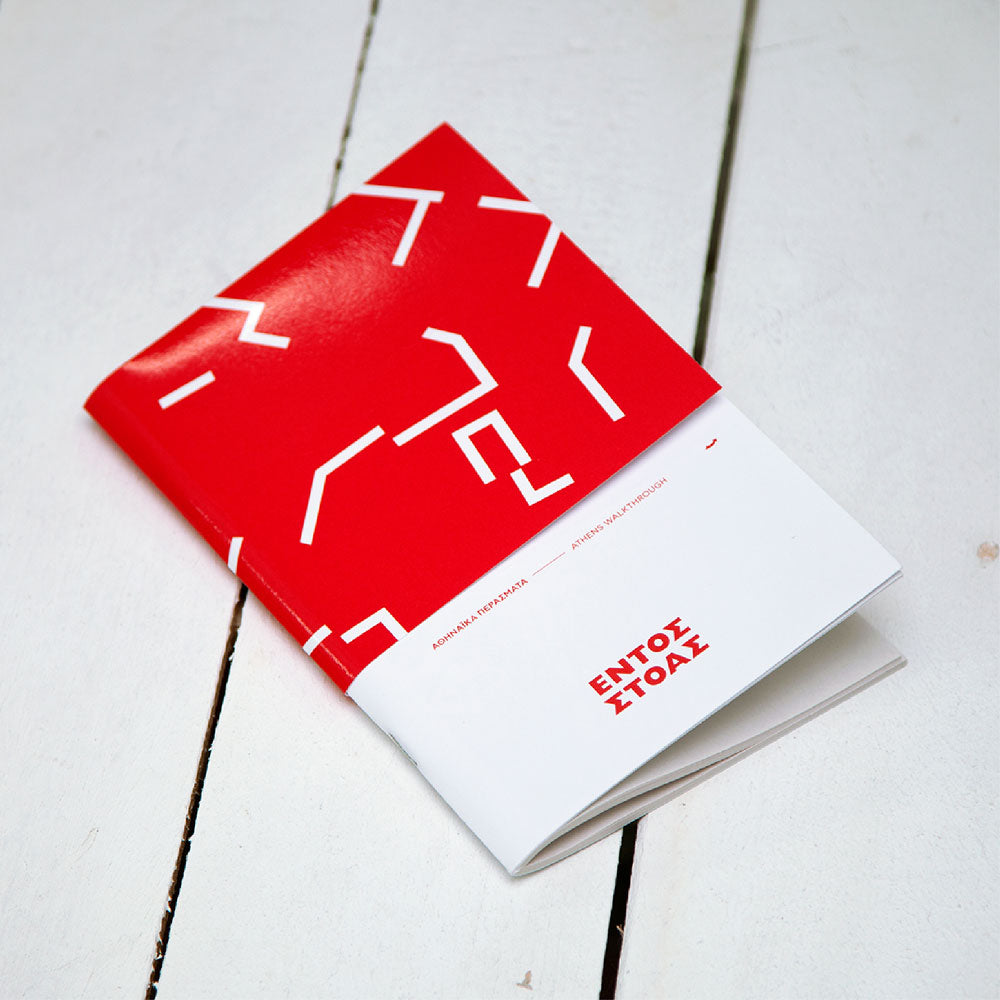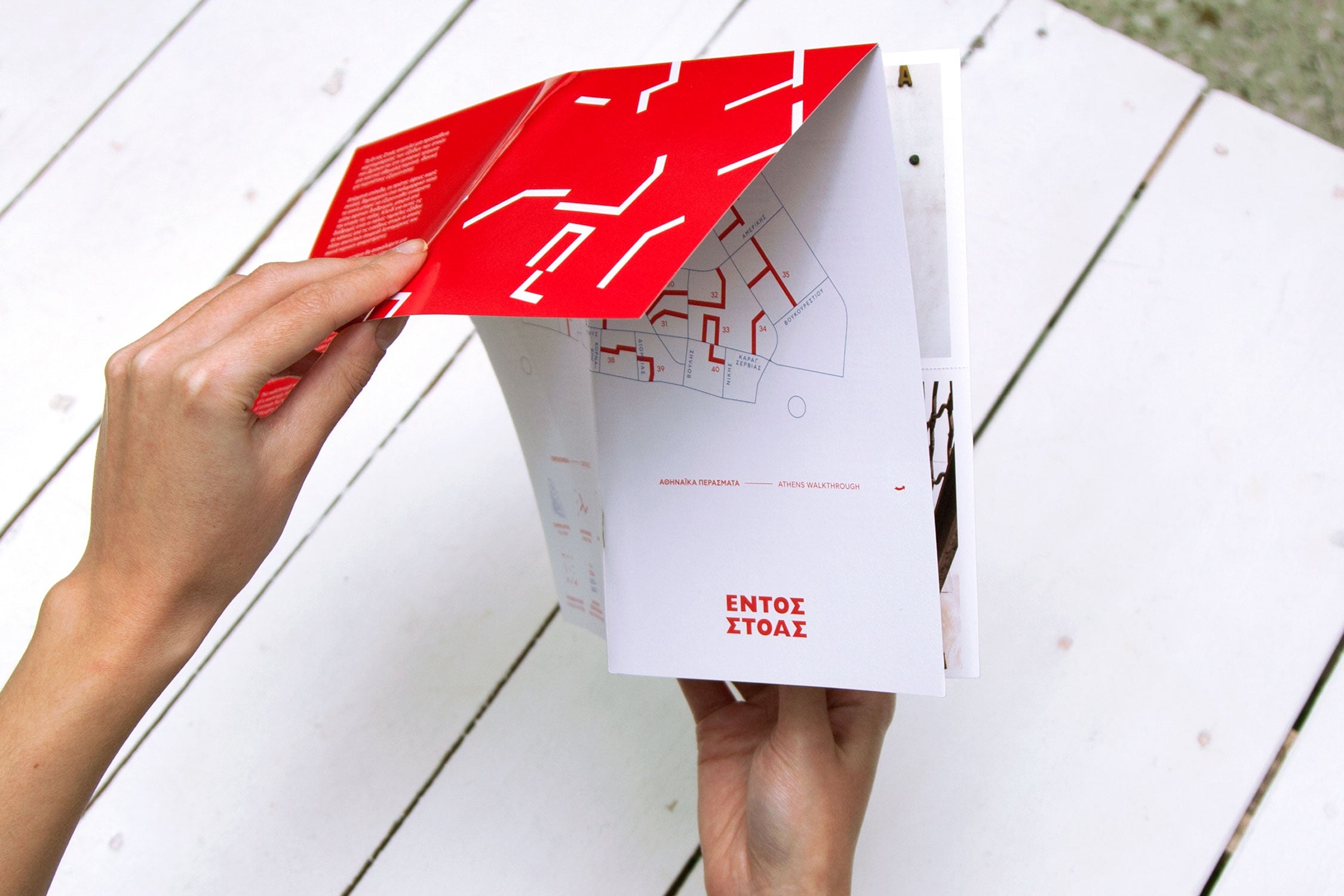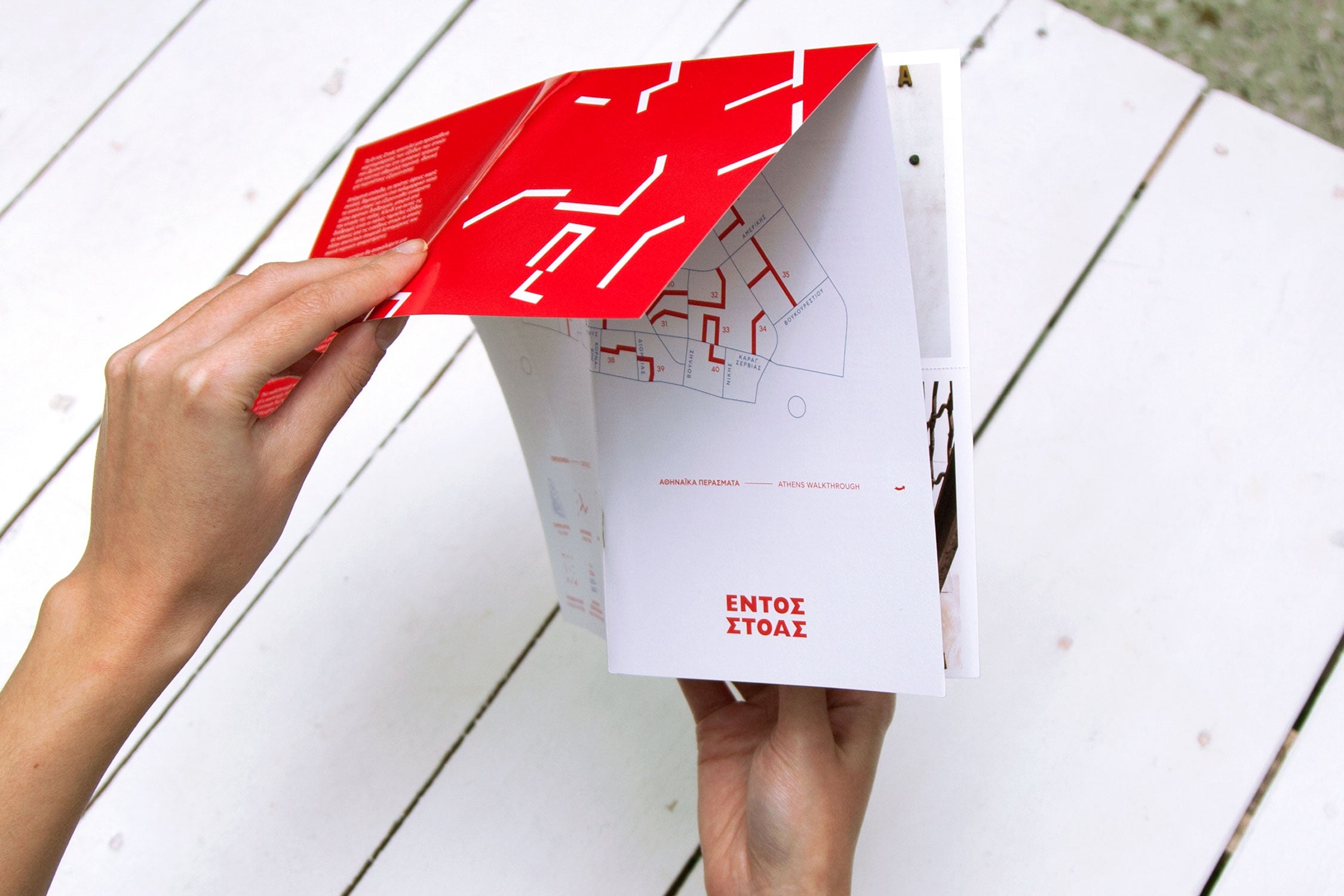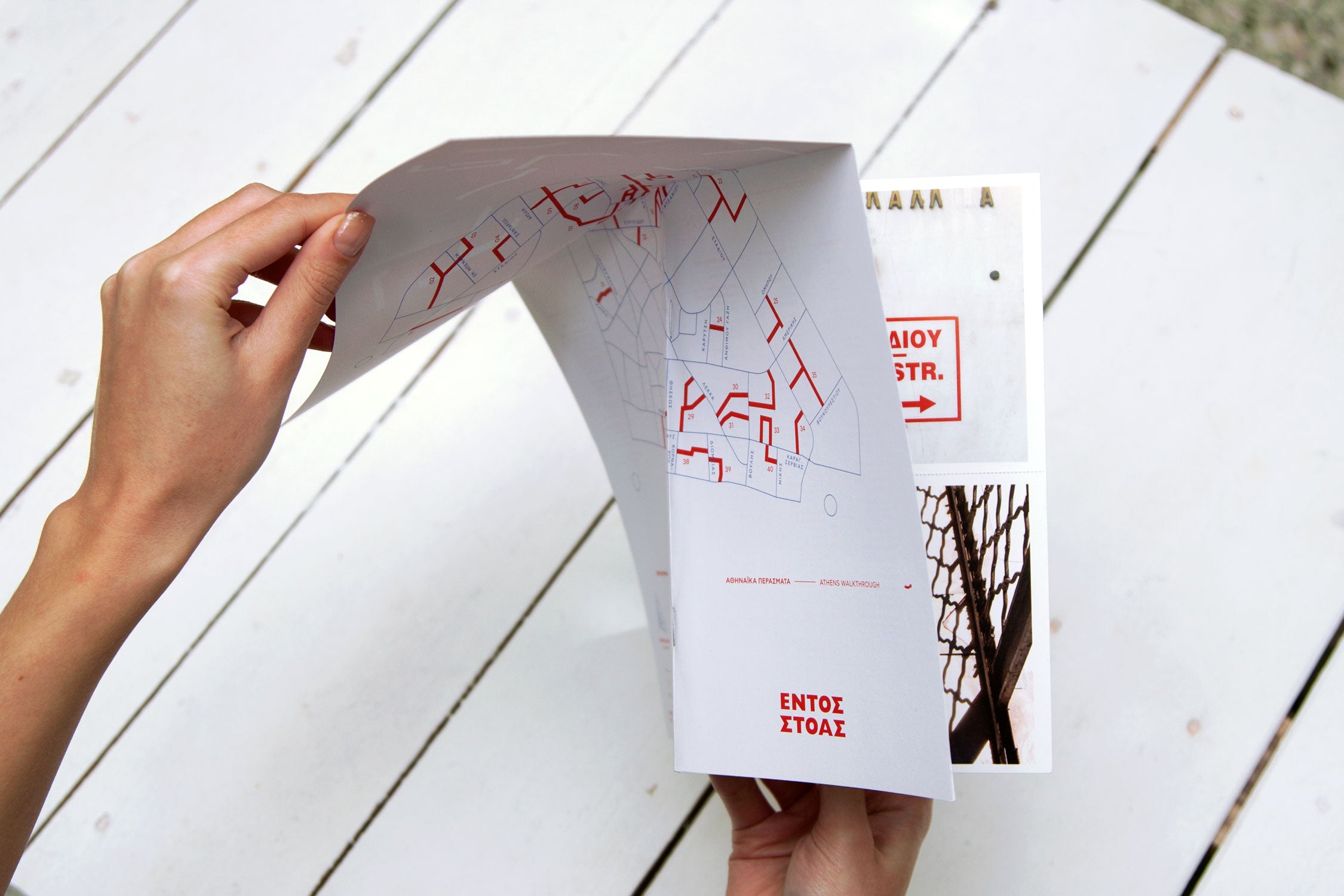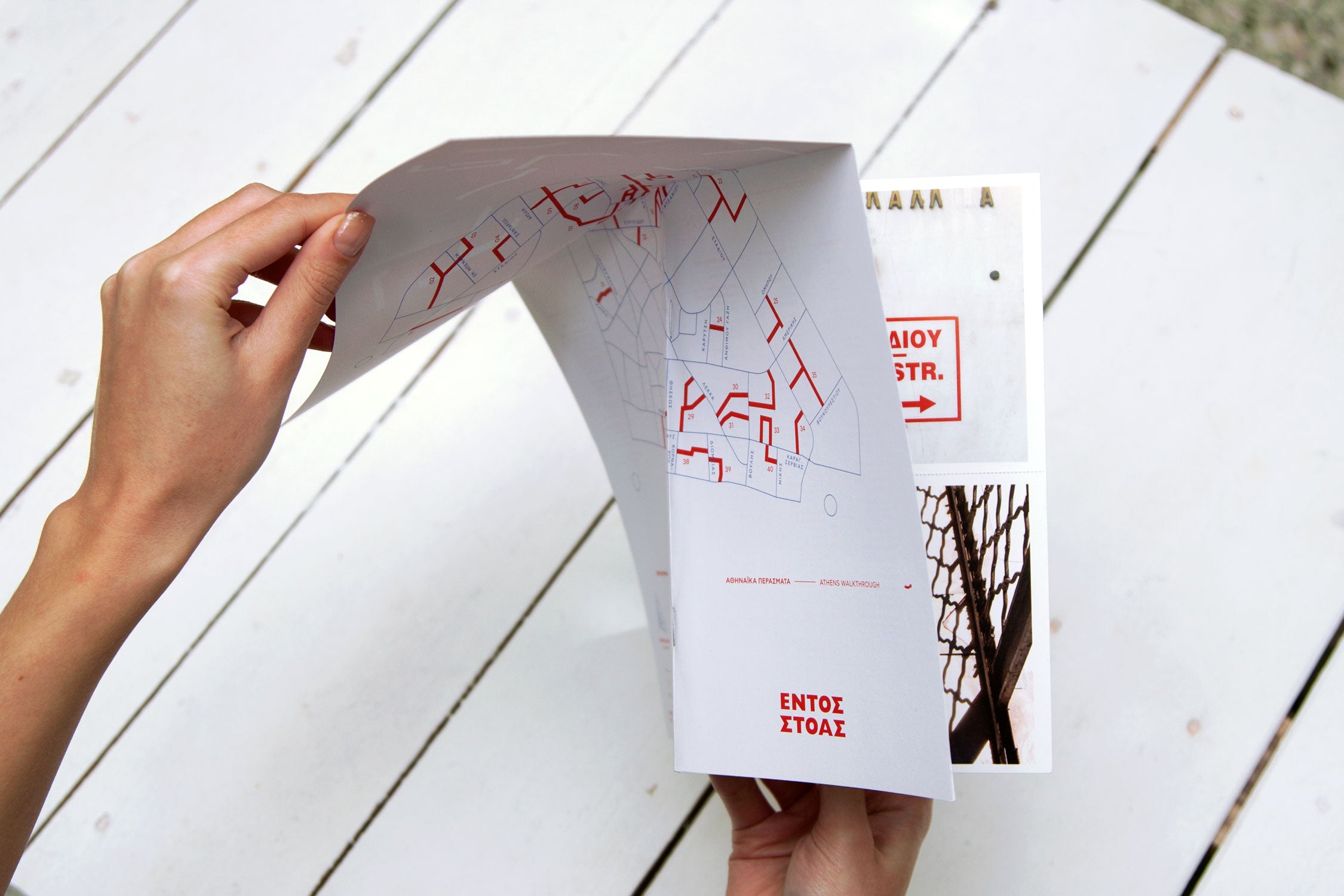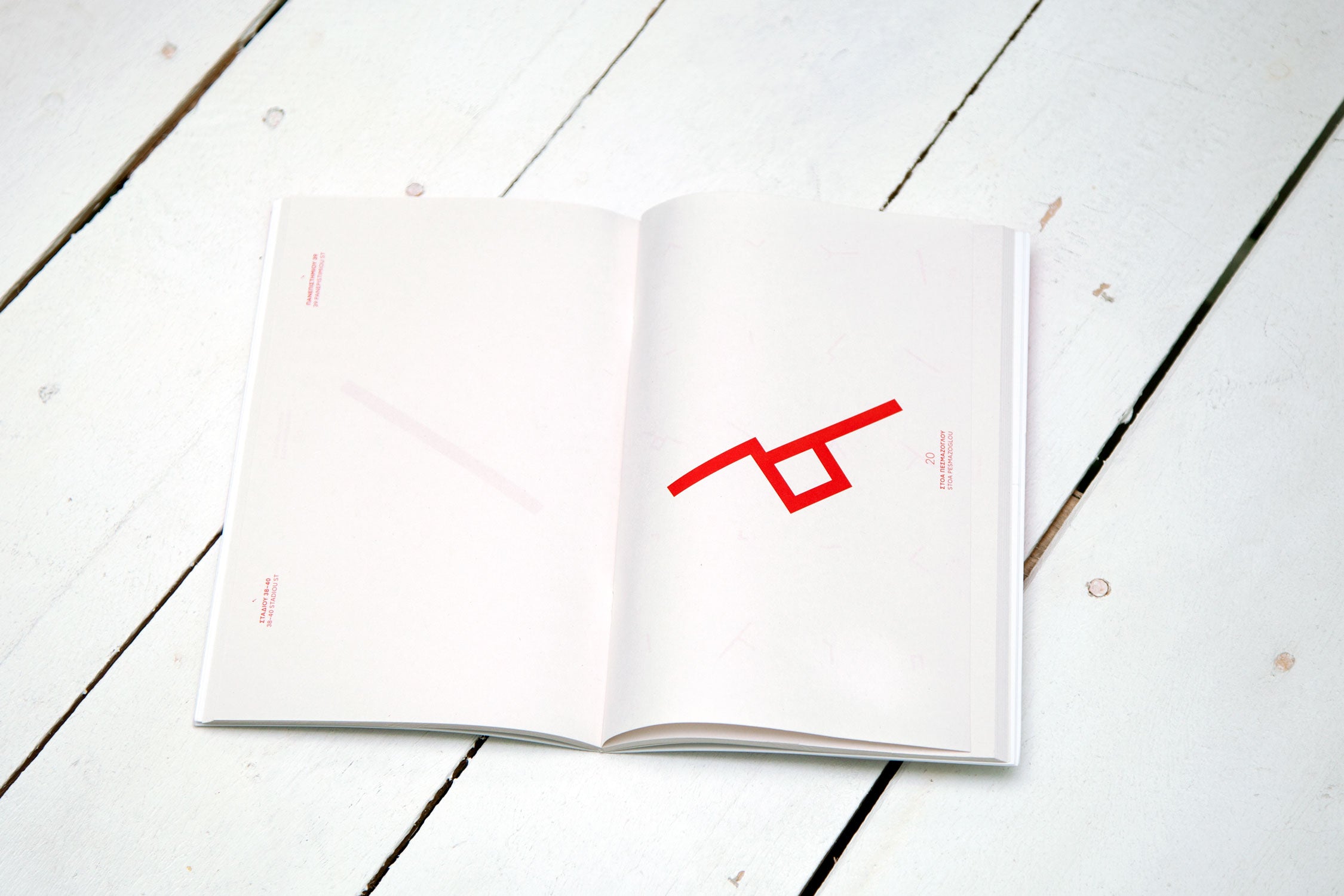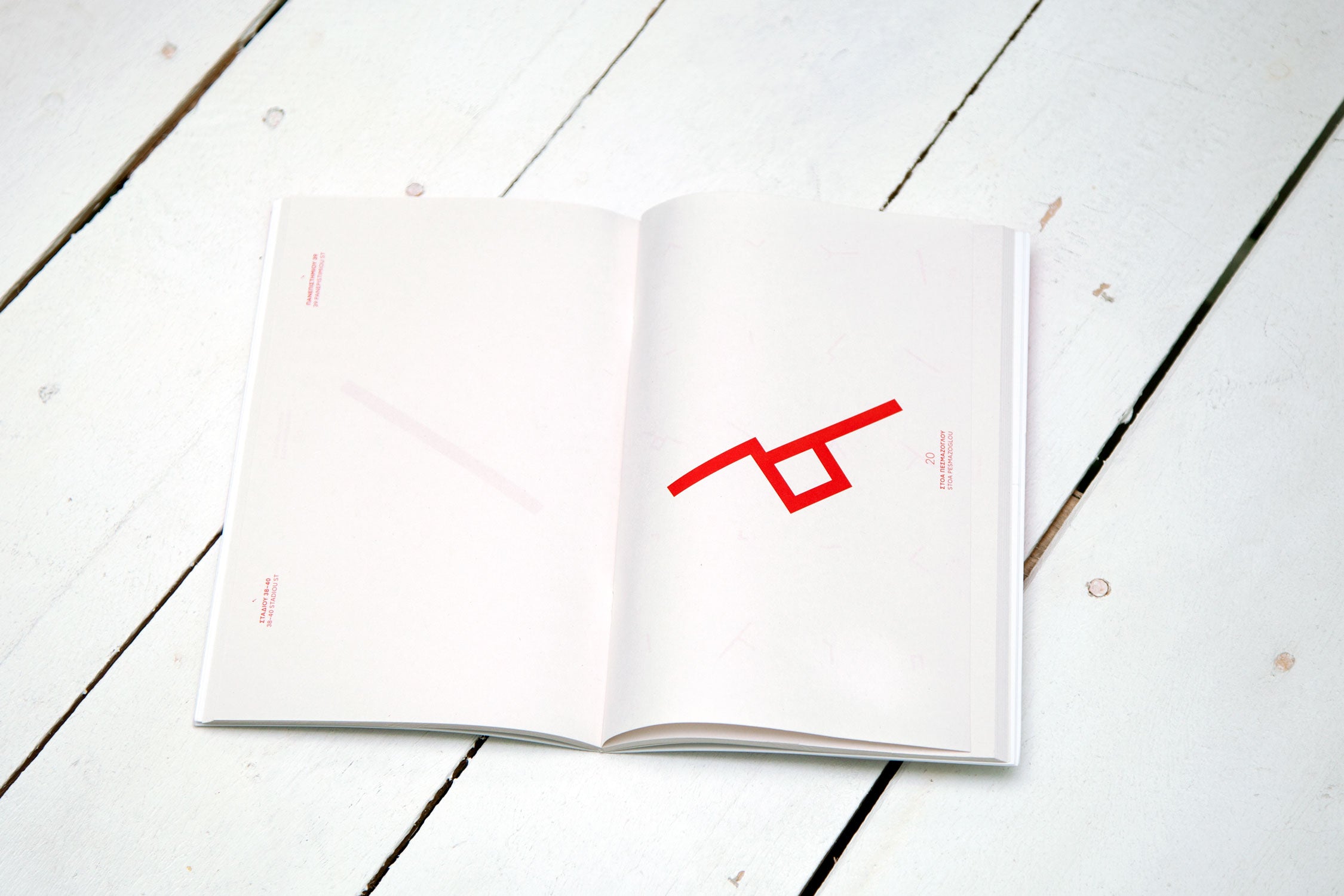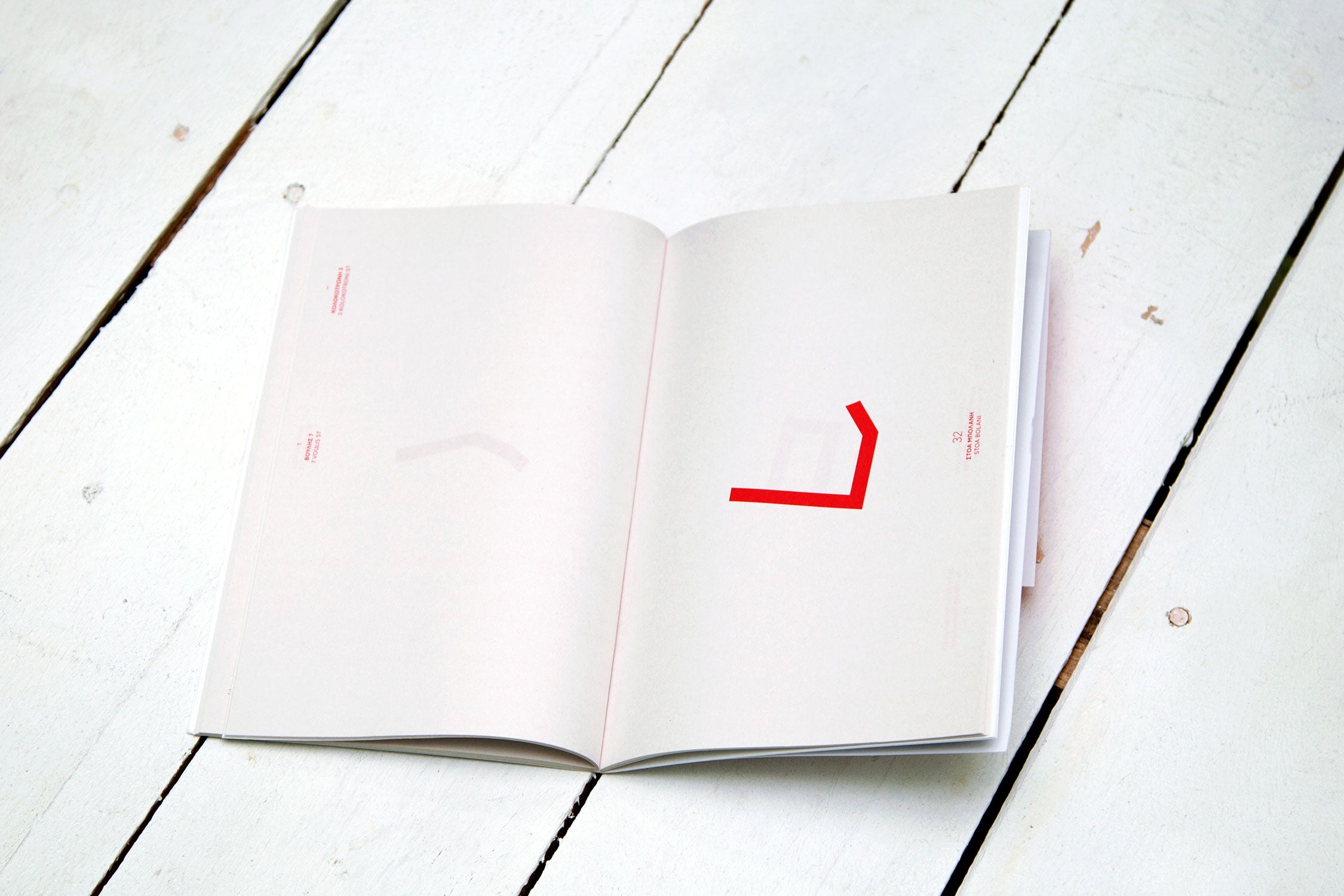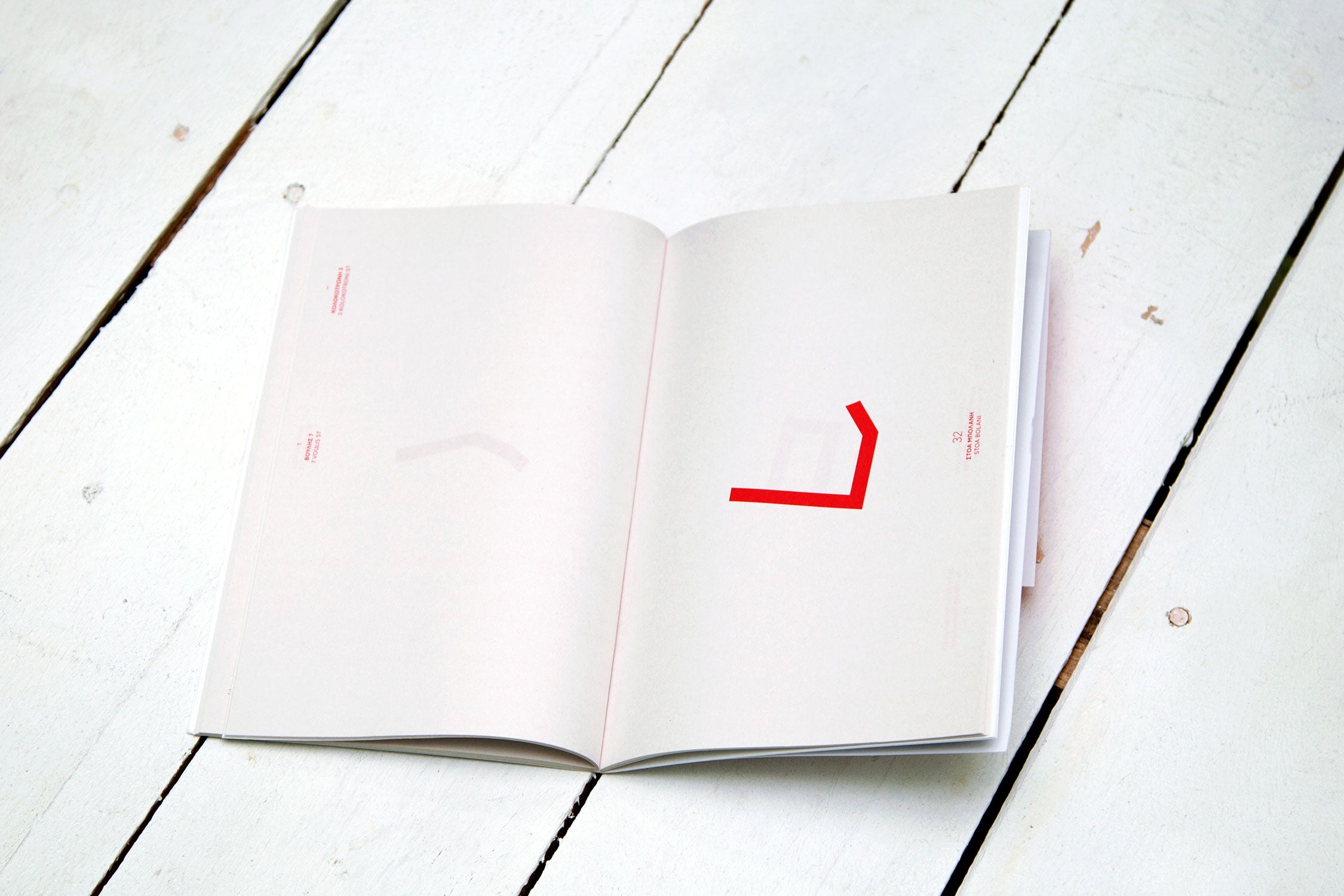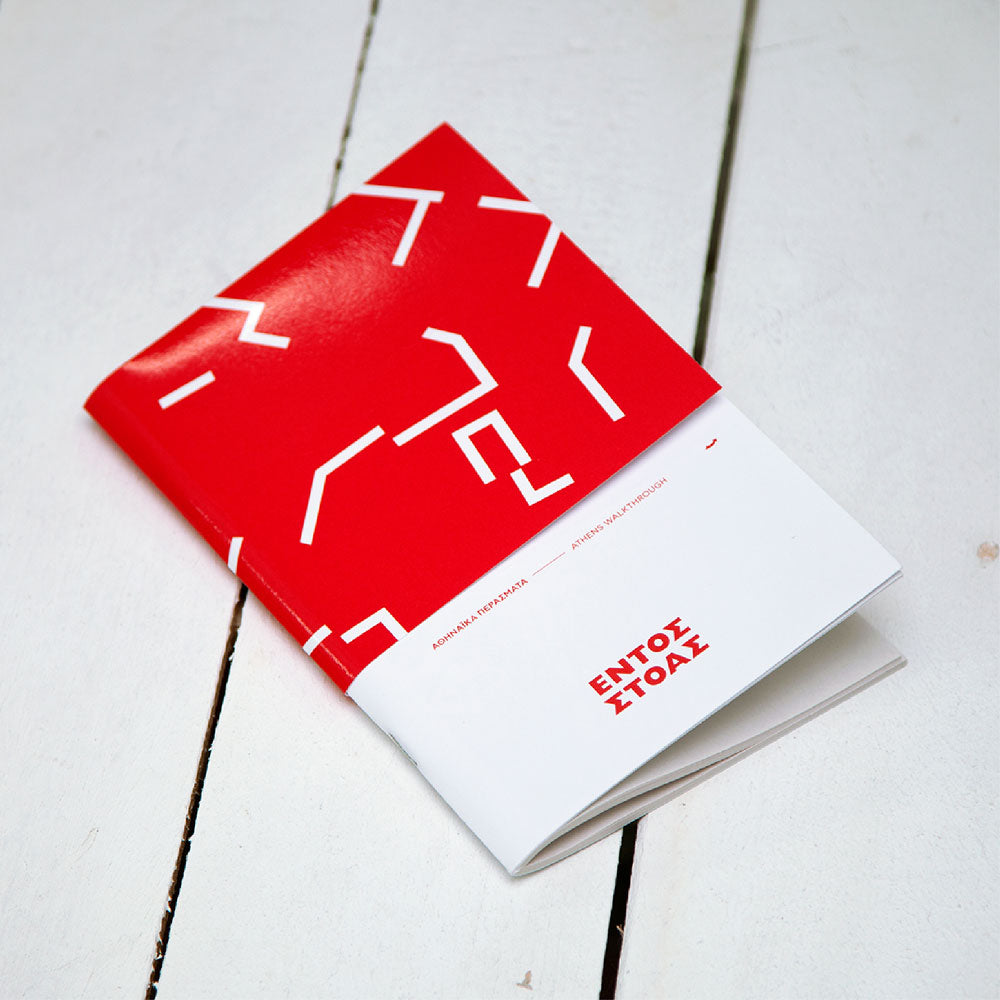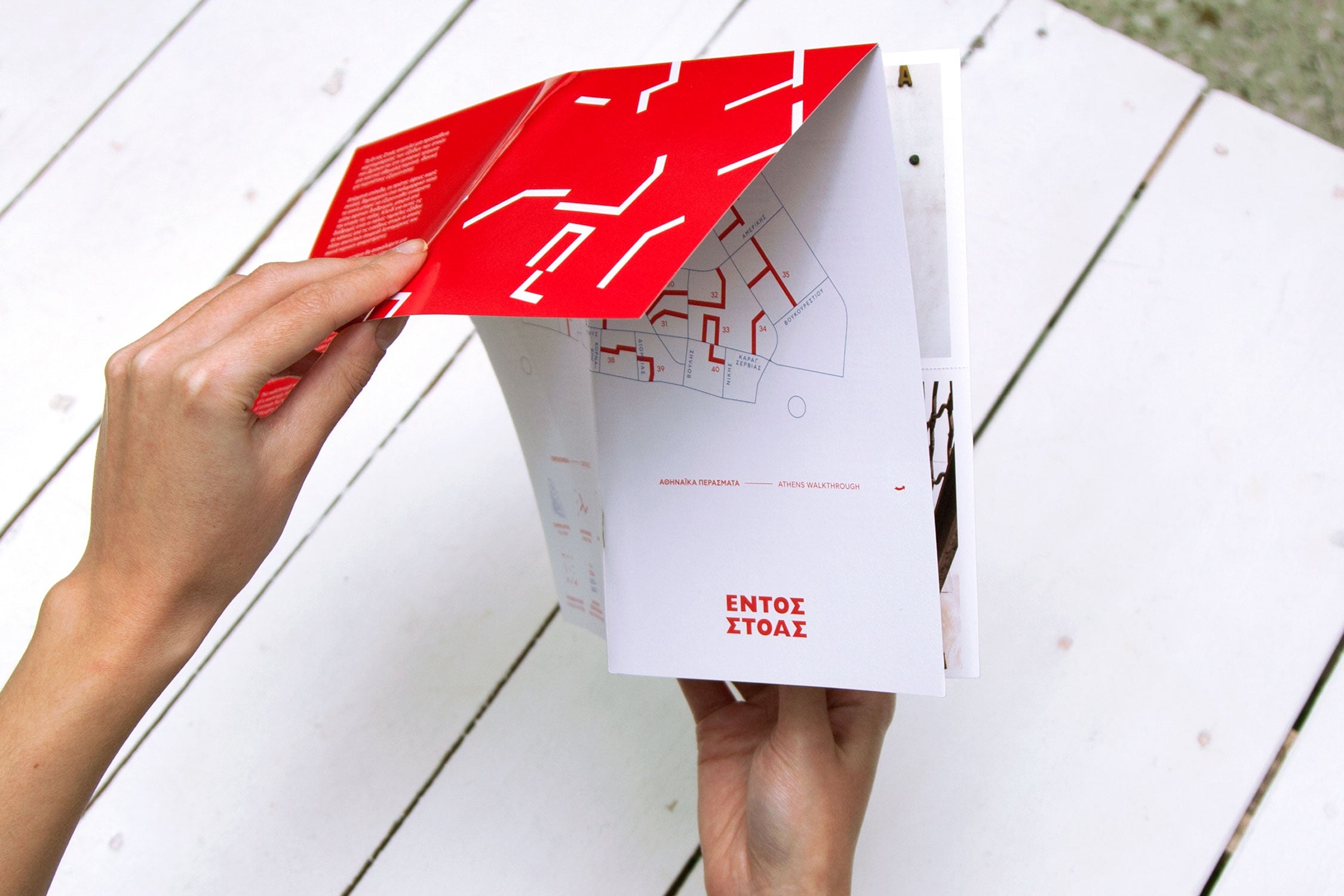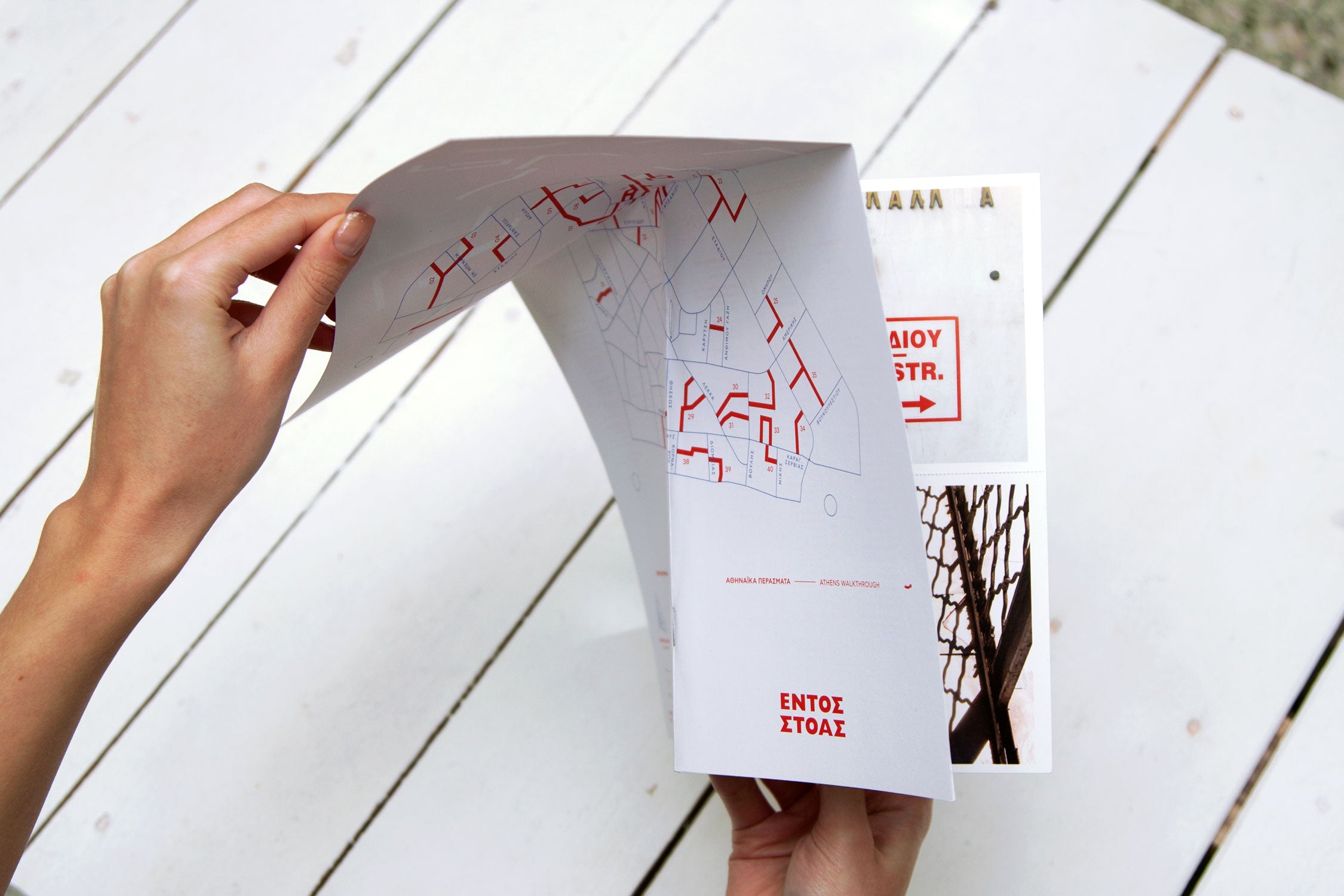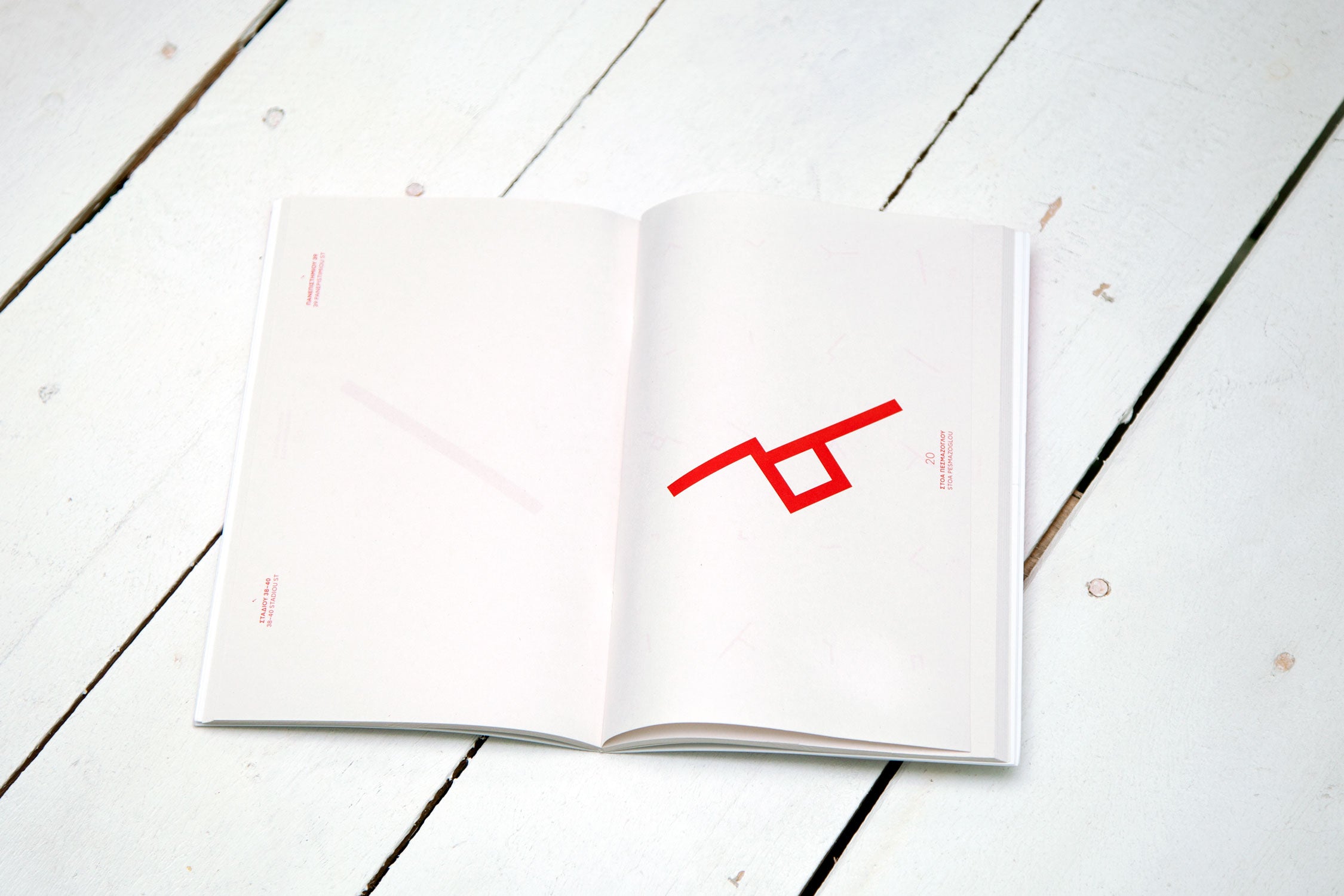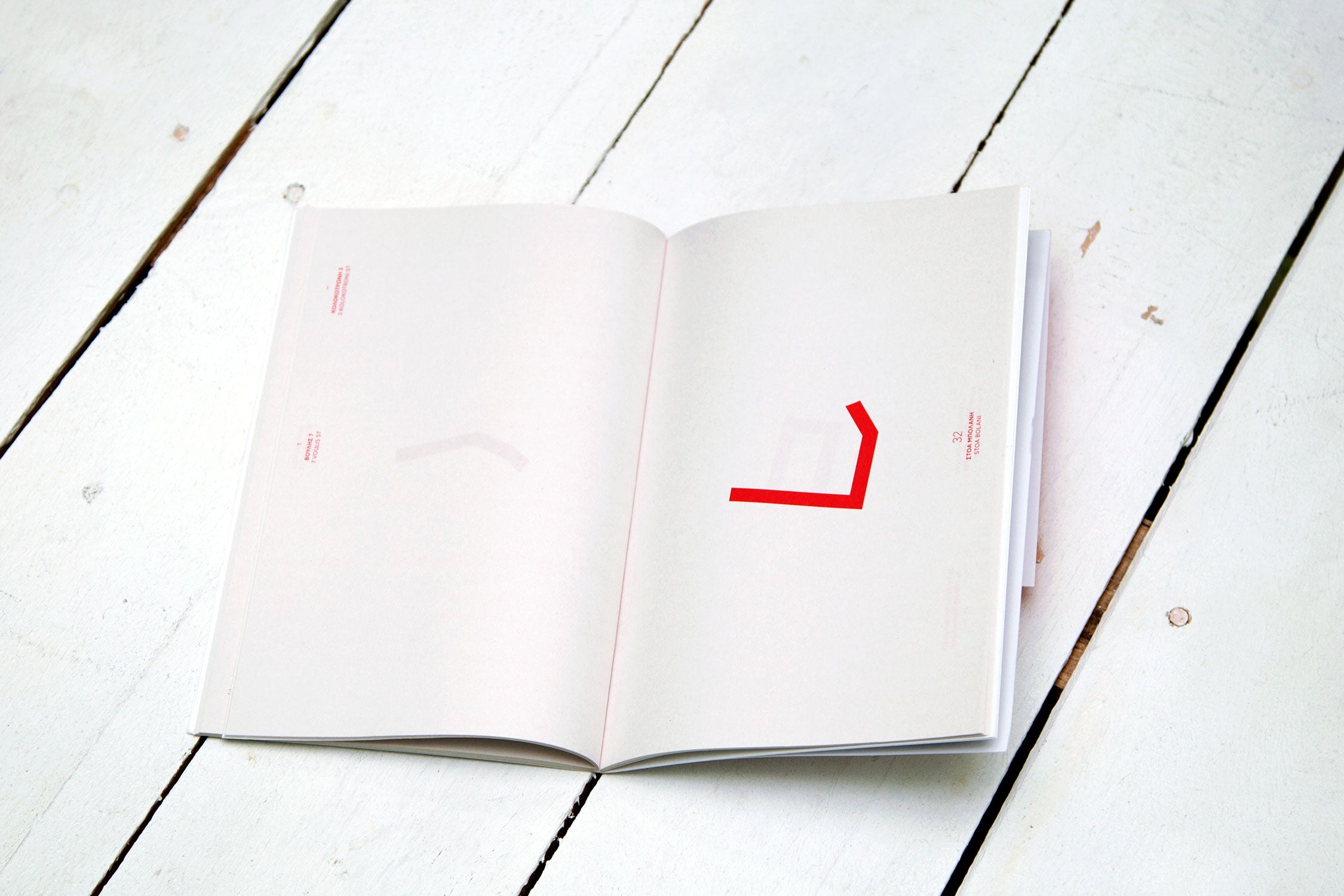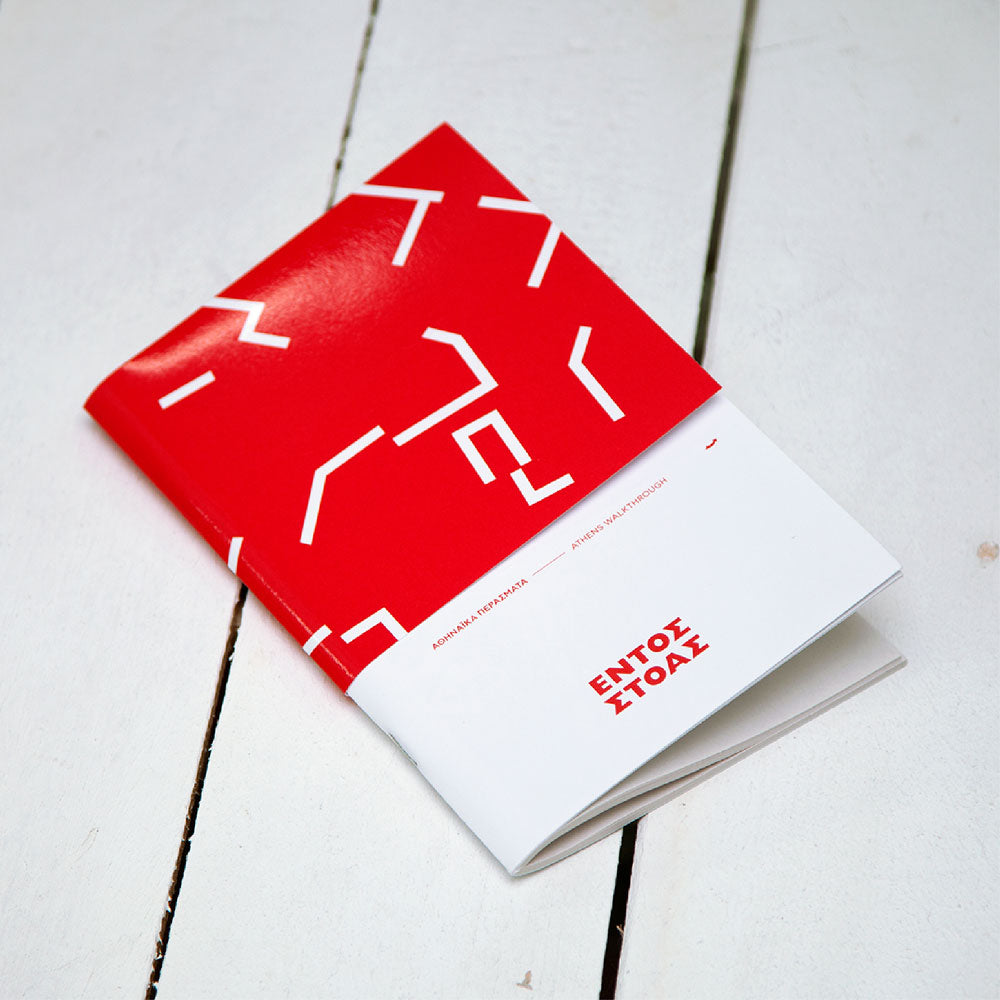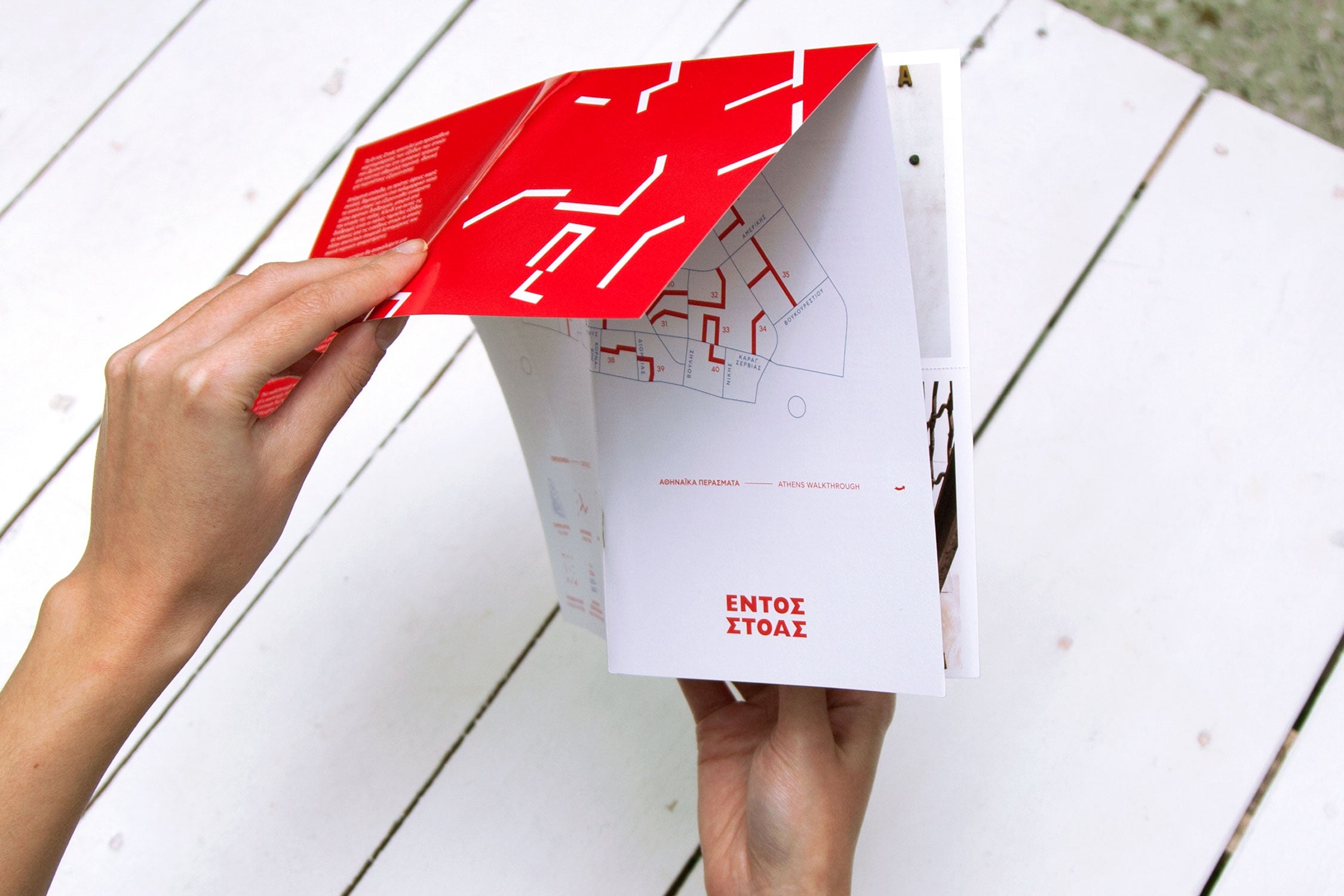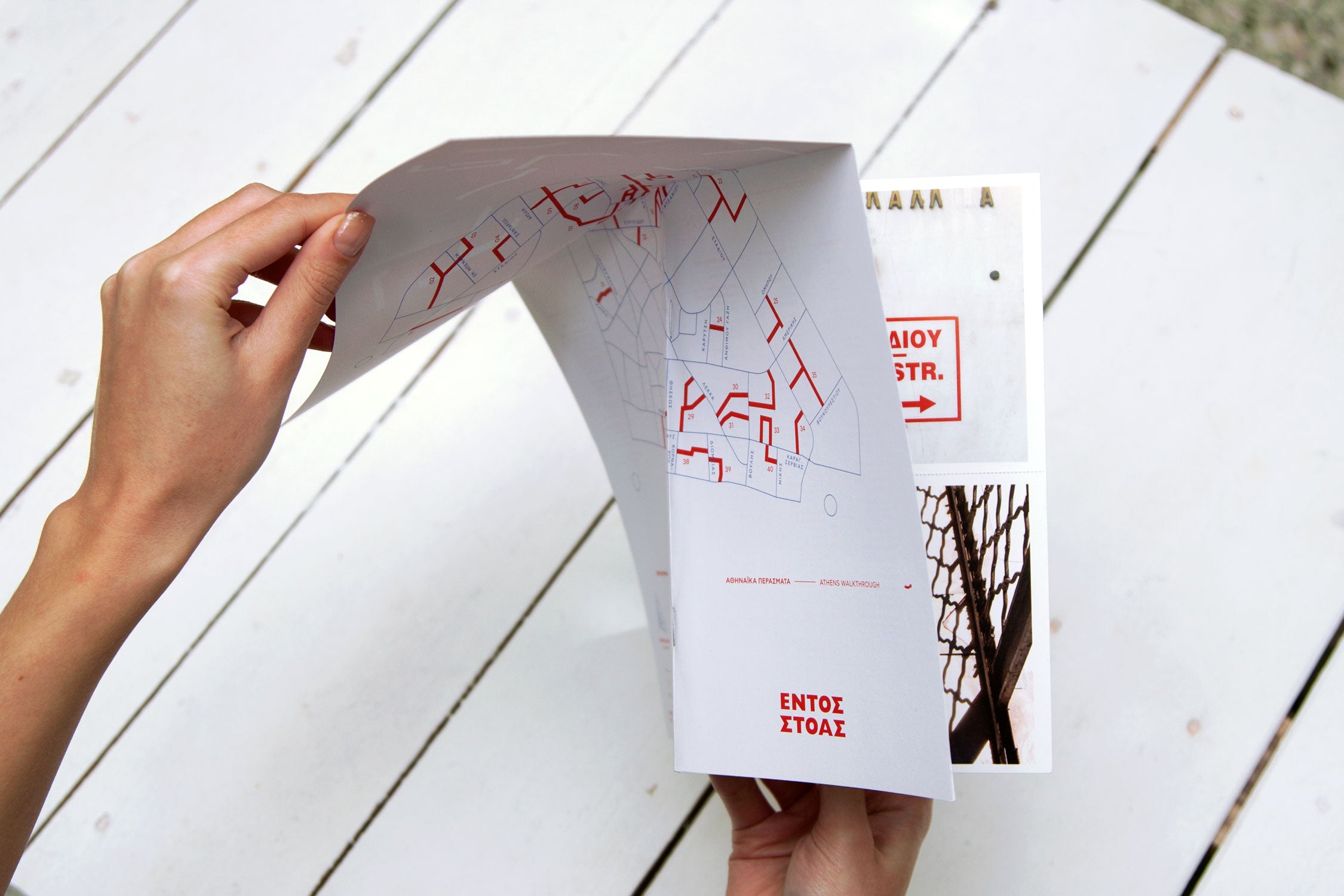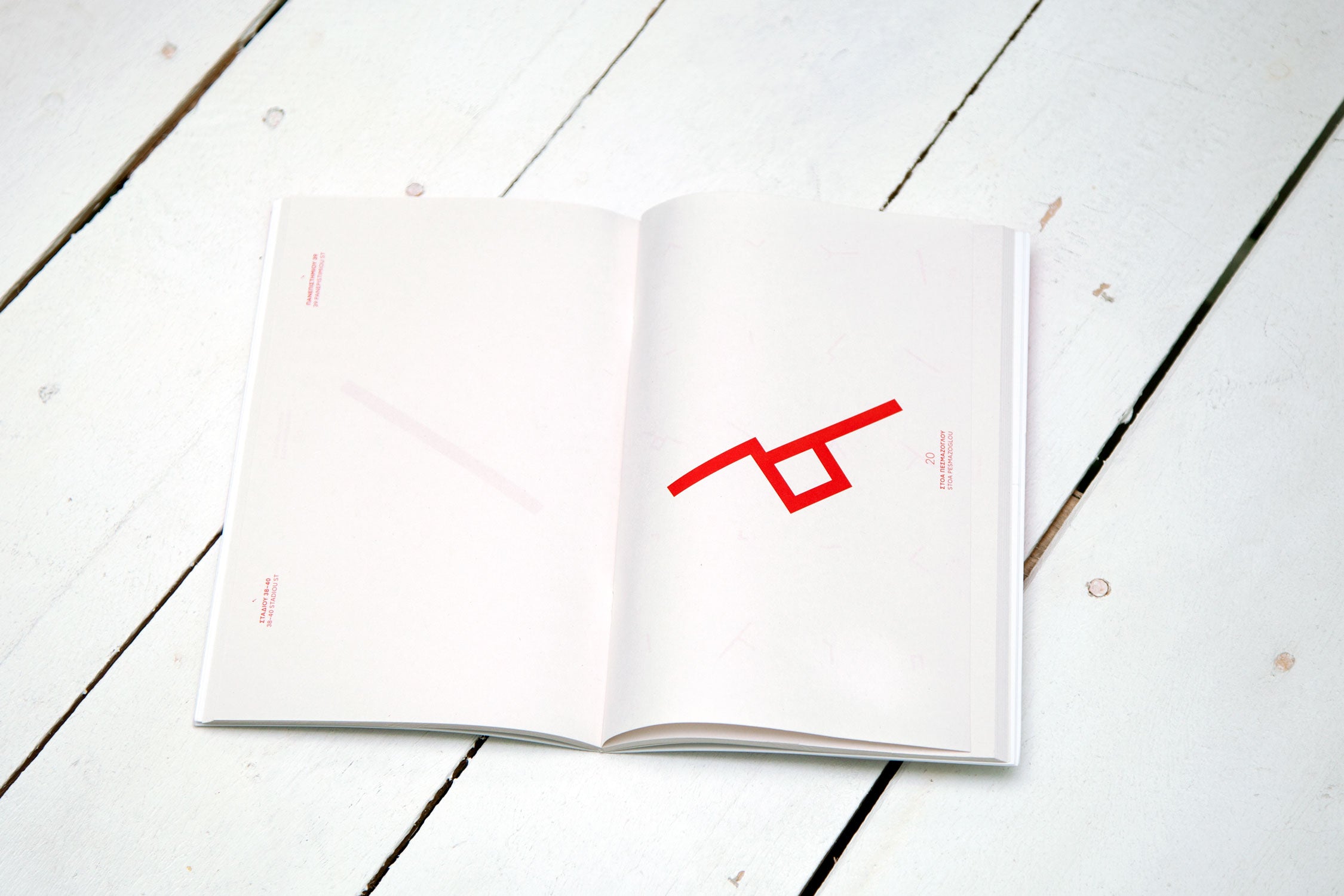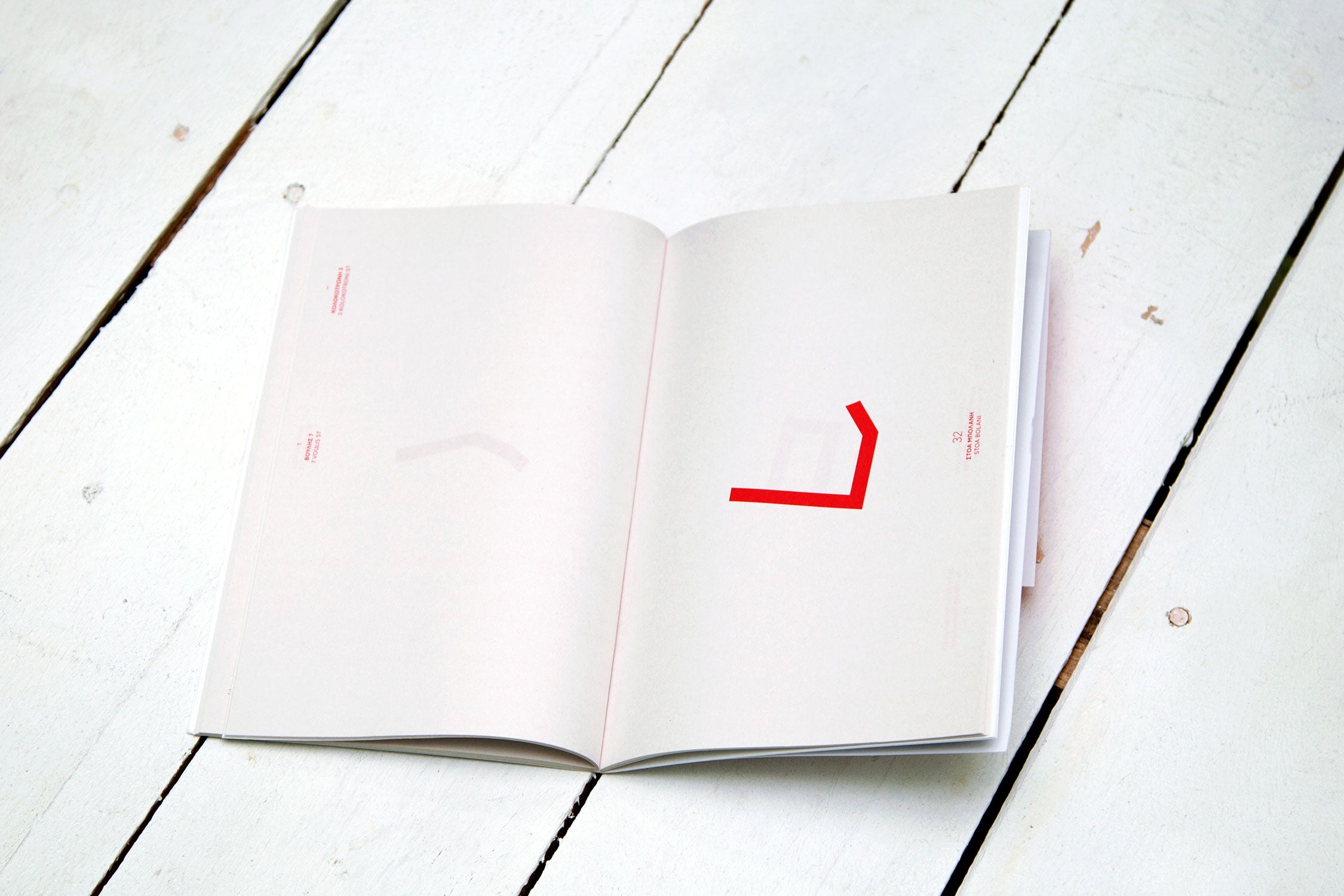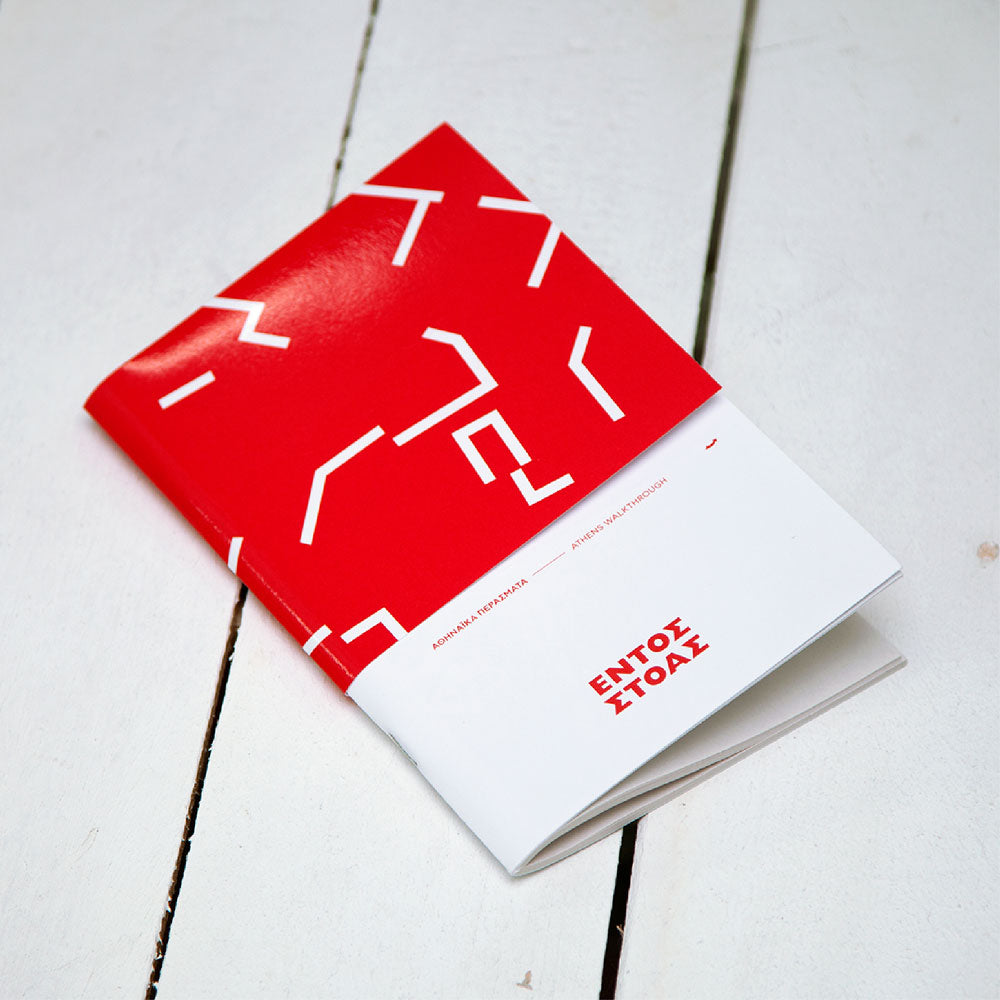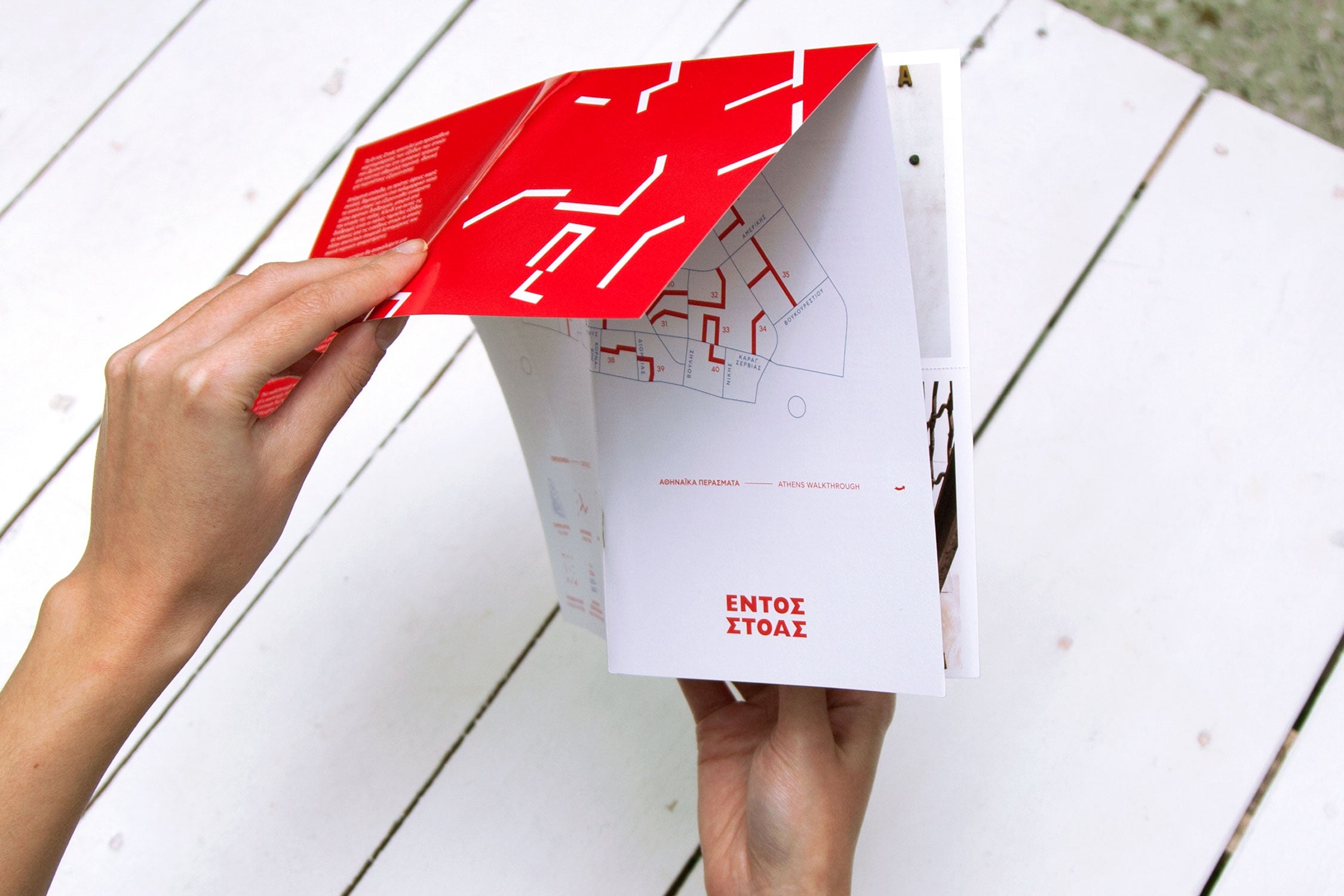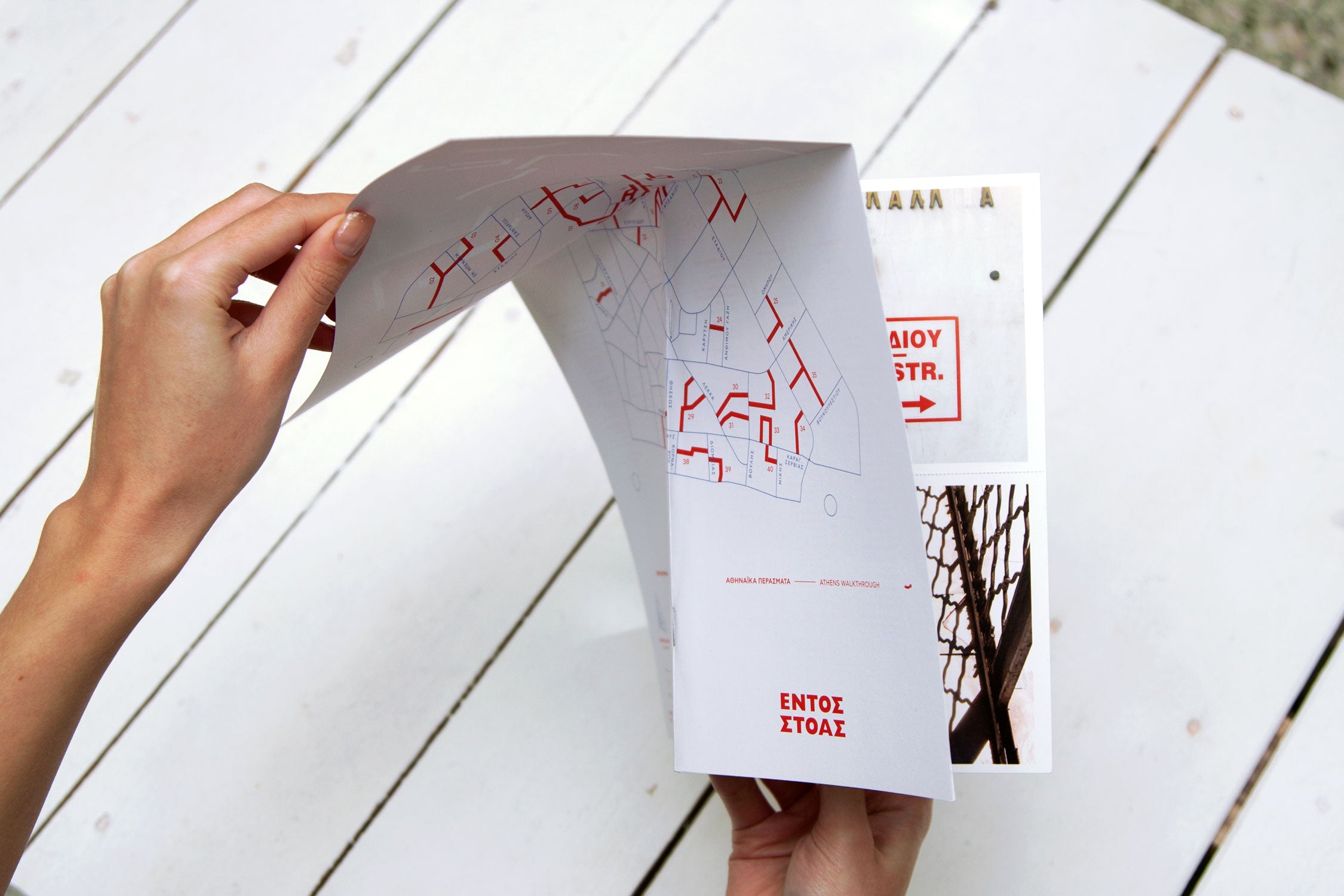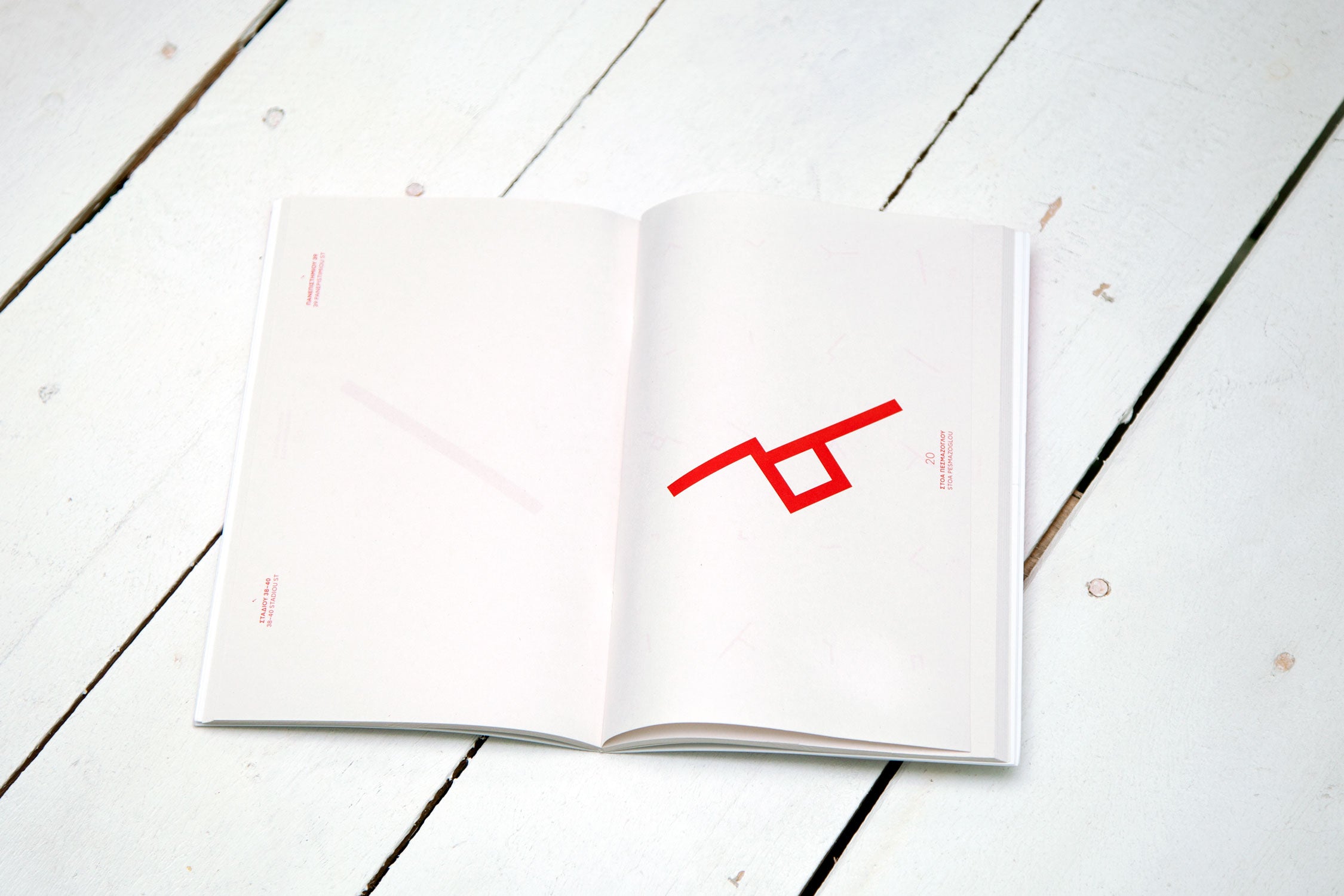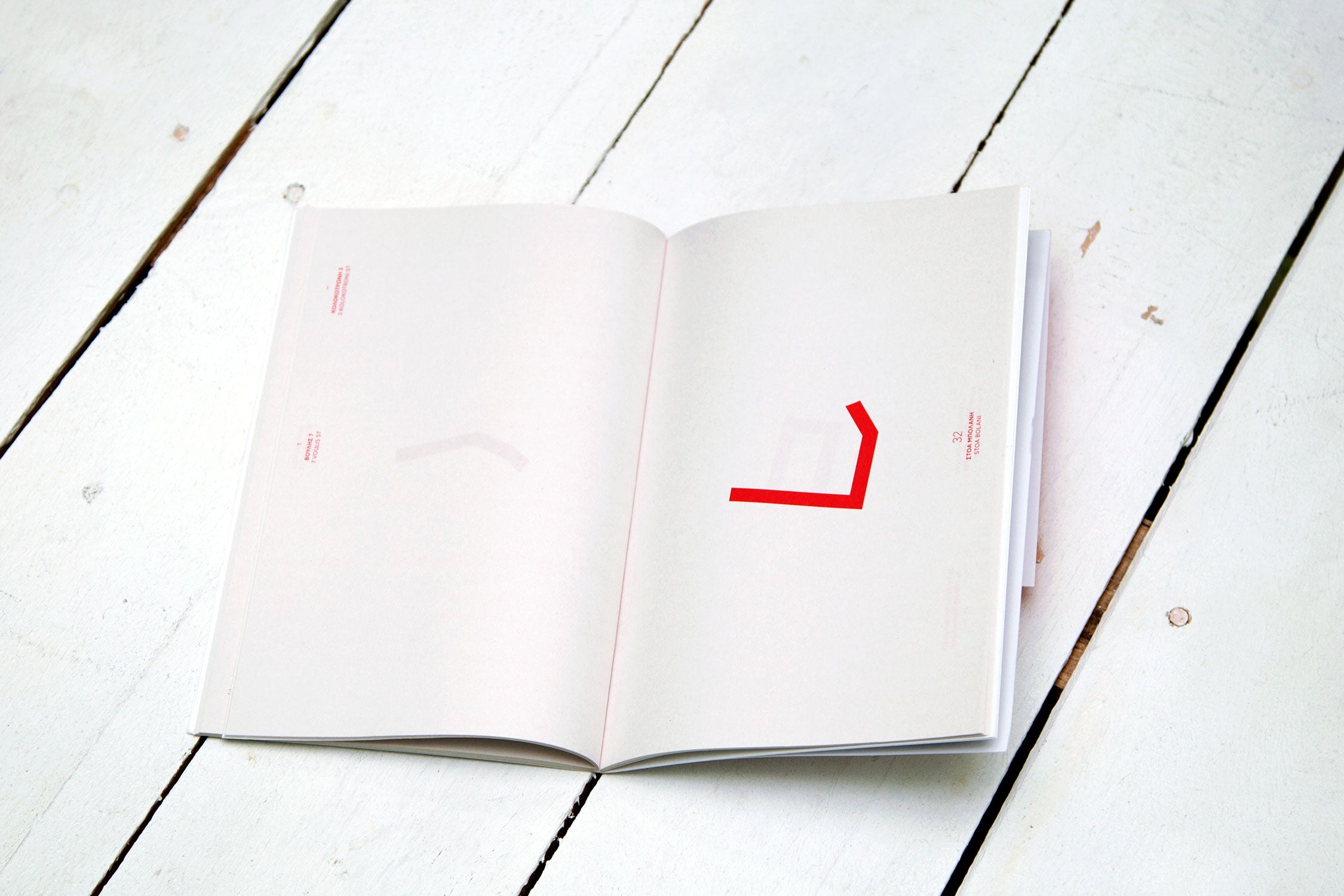 ATHENS Into Stoas
Into Stoas guidebook is an index of the passageways in the heart of Athens. A tool for a discovery trip of a seemingly independent city-within-a-city, by following the old often-overlooked exit signs.


THIS IS AN INVITATION TO CURIOSITY!
The labyrinthine commercial triangle of Athens gets deconstructed into 3 indexes, one with the stoas and their exits, another one with the connecting streets, and a psychogeographical one based on the stoas' floorplans. The complete geographical map is hidden inside the book cover, to allow you to get lost in the city, but always within a safety net. A set of 8 detachable postcards capturing eight of the few exit signs that existed in 2015, completes the mapping of the intermediate of the urban fabric.

–
This research project has a dual objective. To promote walking by revealing an alternative walking network in the heart of Athens and to document the images of the vernacular exit signs which constitute a part of the unarchived Greek design history.